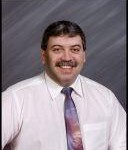 Action Bearing, providers of bearings and related products to OEM (Original Equipment Manufacturers) and MRO (Maintenance, Repair and Operations) markets in New England, has recently announced a new Transportation Division. Joe Falvey, Marketing Specialist at Action Bearing will oversee the division, which is heavily focused on accommodating the unique bearing and related product needs of the Rail industry.
Falvey, who has been with the company for 28 years, will assist clients in determining which bearing technologies would be most suitable by taking into consideration the specifications, recommendations, maintenance strategies, fatigue life and wear resistance of the bearing in relation to the application.
Falvey also oversees the Material Handling Division and previously held the position of Sales Representative. He attended Salem State College in Salem, MA and is a resident of Lancaster, MA.
Bearing requirements for the Transportation industry, in particular the Rail industry, fall into three major groups: Bearings for Drive Systems (transmission, traction drive, axle suspension); Bearings for the Chassis (wheel sets, brakes) and Bearings for Vehicle bodies (connectors, door systems). The product range includes high capacity ball and roller bearings for the transmission and drives as well as rod ends and control bearings for the chassis and door systems.
Action Bearing is the prime supplier to the largest rebuilder of major traction motor drives for transit authorities in the Northeast. There are many different bearings used on trains and the bearings themselves have very special requirements. Action Bearing specializes in traction motor bearings, which are the size of a desk and fit on each train wheel.
According to Steve Katz, Action Bearing's president, "Getting from point A to B is something we often take for granted. The bearings designed for the rail industry provide the reliability and safety we have come to expect. We do a tremendous amount of business in traction motor drives. Last year, this Northeast rebuilder purchased more than $150K of these monstrous bearings from us. They are absolutely essential for traction in the rain and snow and we are one of the only providers of traction motor bearings."
Action Bearing also provides special solutions that include cylindrical roller bearings that meet the higher F1 tolerances for extended running life and reliability which are also available with current insulation. Other related products supplied by Action for rail systems include Ball Bearings, Taper Roller Bearings, Spherical Roller Bearings, Oil Seals, Hydraulic Cylinders And Pumps, Miniature / Instrumentation Bearings, Oil Seals, Ball Bearings and Linear Motion.
For more information, contact Joe Falvey in the Transportation division at 866-995-8760 or email jfalvey@Actionbearing.com.
The Action Bearing Difference
In a proud tradition, the same families that started the company in 1957 keep Action Bearing rolling by specializing in bearings for OEM and MRO markets across the country. Action Bearing's highly knowledgeable staff housed in their 23,000 square foot facility provide bearings ranging in size from 3mm to tunnel-boring 15-foot-diameter giants.
Action Bearing provides solutions to a variety of industries including: aggregate, concrete, mining, machine tools, electric motor repair, marine, material handling, metal processing, packaging, food processing, paper converting, printing, wind/power generation, recreation, heavy construction, robotics, automation, transportation, wood products, wastewater treatment, pump, compressor and oil field.
Action Bearing offers customers a one-stop shopping experience. With an online product catalog with over 3 million bearings; a vast inventory of bearings; worldwide sourcing; a fixed price program; a knowledgeable staff dedicated to delivering; same day shipping and 24/7 service, Action Bearing has become the leading provider of bearings to OEM and MRO markets in the U.S. Action Bearing maintains headquarters at 201 Brighton Ave. Boston, MA. For more information, contact 617-782-1400 or toll free, 800-225-4587, email info@Actionbearing.com or visit www.Actionbearing.com.
###