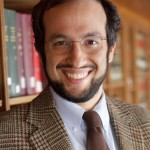 BOSTON, MASSACHUSETTS…
Necessity may be the mother of all invention. For the past 10 years, invention's big brother and protector has been Robert Plotkin, P.C., a firm specializing in helping both companies and individuals protect the intellectual property rights to cutting-edge computer hardware or software technology.
"In terms of your life, 10 years is a fairly long time. In terms of the number of innovations and advances in software and hardware, it's an eternity and that's what's made my practice challenging and rewarding," said Plotkin. "The irony of hitting our 10-year anniversary at this time is that it coincides with perhaps the most important ruling by the U.S. Supreme Court pertaining to patents and our clients in the Bilski v. Kappos case." 
In Bilski v. Kappos, the U.S. Supreme Court just affirmed that "business methods" can be patented in the U.S., and more generally affirmed that U.S. patent law allows useful "processes" to be patented. For some there was hope and for many there was fear that the U.S. Supreme Court would strike down all patents on business methods, computer software, and medical diagnostic methods, nullifying thousands of granted patents owned by U.S. companies, universities, and inventors.
"As a result of this ruling, innovators will likely continue to flock to the U.S. for patent protection on business methods and software," said Plotkin.
Attorney Plotkin represents clients in the computer industry throughout the U.S. and internationally.  He also is a thought leader in patent protection for software, as reflected in his publications in leading law journals and presentations at legal and technical conferences worldwide. That includes the recent publication of his book, The Genie in the Machine: How Computer-Automated Inventing is Revolutionizing Law and Business, by Stanford University Press.
Steven K. Gold, an entrepreneur based in Lexington, Massachusetts and a senior partner for Entrepreneurship at Olin College in Needham, Massachusetts, says that "Over the past decade, I have worked with more than 20 patent attorneys at several big law firms in New York, Boston, and Philadelphia on a wide range of intellectual property matters.  When it comes to intellectual property strategy and patent prosecution for computer-related technologies, Robert offers a perfect solution. He is incredibly competent, highly responsive, and cost-effective. You can expect that your work product will meet the highest standards, get done on time, and at a reasonable price. Having retained Robert on several matters, I can also attest to the fact that he's a pleasure to work with."
In 2008, the law office of Robert Plotkin was named a Go-To Law Firm for Leading Technology Companies by American Lawyer Media.
In addition to his law practice and academic scholarship, Plotkin is also an adjunct faculty member at the Boston University School of Law, where he teaches an advanced course entitled "Software and the Law." Boston University School of Law's Intellectual Property program has been named among the top 10 in the U.S. by U.S. News and World Report.
Plotkin earned his Juris Doctorate from Boston University Law and holds a Bachelor of Science degree in Computer Science and Engineering from the prestigious Massachusetts Institute of Technology (MIT).  
Attorney Plotkin lives with his partner, Melissa Hoffer (an environmental lawyer), in Concord, Massachusetts with their Labrador Retriever and the latest addition to their family: two Nigerian Dwarf goats.
For more information on Robert Plotkin, P.C., please call 877.651.8039 or visit www.rplotkin.com.
About Robert Plotkin
Robert Plotkin, Esq. is an experienced intellectual property lawyer who has written and obtained hundreds of patents for clients in the computer hardware and software industries. He was educated as a computer scientist at the world-renowned Massachusetts Institute of Technology (MIT), and as a lawyer at the Boston University School of Law. He was trained in patent prosecution at the top-tier patent firm of Fish & Richardson, P.C. Since founding Robert Plotkin, P.C. he has represented clients ranging from multinational corporations to startup companies to individual inventors.  You can learn more by visiting www.rplotkin.com.