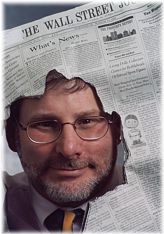 KINGSTON, MA…
PR Works founder Steve Dubin recently announced the launch of the Kingston, Massachusetts-based company's Facebook page, www.Facebook.com/PRWorkzone.
"Having a presence on Facebook and other social media is to 21st century marketing and public relations what having a Web site was in the late 90s and early 2000s," said Dubin. "Social media allows public relations agencies like ours to provide more value to our clients' releases by posting to the PR Works blog, tweeting on Twitter or updating on Facebook."
In addition to being a resource to draw traffic to client press releases, PR Works has also used social media sites for event marketing. A most recent example being a workshop held by one of its clients, Rodman & Rodman, P.C., an accounting firm. PR Works has also utilized its social media presence to aid non-profits and promote networking organizations to which it belongs like the South Shore Ad Club.
That's not to say PR Works has abandoned other more traditional marketing and PR media. Said Dubin, "Social media adds another weapon to your arsenal to help get your client's message out. So while a two-page press release might get buried in a reporter's in box, they might see the 140-character Tweet with a link. When getting the message out for clients, it's nice to have that additional tool."
PR Works offering The Works
For 20 years, PR Works has been providing a wide expanse of public relations services including strategic PR planning, news releases, feature story development, media placement, media coaching, newsletters, case studies, grand opening management, product and service launch management, press tours, and press conference management.  In addition to public relations, PR Works provides complete marketing services such as brochure development, advertising campaigns, direct mail, and telemarketing.
For more information, you can visit our new website at www.prworkzone.com or become a fan of PR Works at www.Facebook.com/PRWorkzone.  For FREE brochures entitled "How to Talk to the Press", "Making Newsletters Noteworthy", and "Seminars Lead to Motivated Prospects", please contact Steve Dubin at (781) 582-1061, sdubin@prworkzone.com, 51 Lot Phillips Road, Kingston, MA.