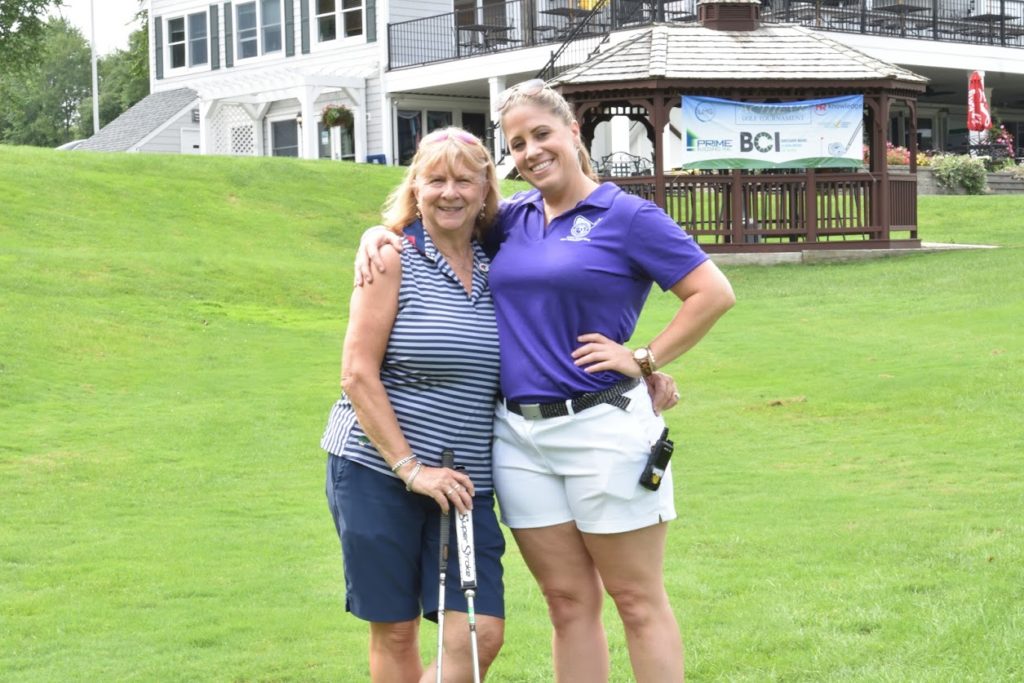 The first annual charity golf tournament to benefit the Center for Applied Behavioral Instruction (CABI), an accredited, private special education day school for students with Autism Spectrum Disorder and challenging behaviors in Central Massachusetts, was a hole in one – raising $30,000 for the school.
CABI's "1st Annual Achieve Golf Tournament", held at Blackstone National Golf Club in Sutton, was the non-profit school's major fundraiser of the year, and the funds go to directly enhancing and enriching the educational program for students with autism.
Golfers began the day with complimentary breakfast by Gerardo's Bakery followed by  the scramble type tournament, a golf clinic with Club Pro and various golf skills contests. After the tournament, attendees enjoyed a delicious steak and chicken dinner reception at the clubhouse, which included locally sourced produce from Foppema's Farm in Northbridge. A silent auction and raffle rounded out the evening.
CABI was founded in 2013 by the school's directors, Jeffrey Robinson, Ph. D. and Brian Doyle, Ed.D., BCBA-D, who have more than 60 years of cumulative experience in special education and Applied Behavior Analysis.
"Thank you to our golfers, sponsors, families and friends for supporting our mission and making our inaugural event such a tremendous success," said Dr.Robinson. "The funds raised will ensure that CABI is able to continue to deliver on our commitment to providing the best-practice behavioral and educational programming to children and young adults with autism. CABI believes that every child, given the right tools, resources, and environment, has the potential to achieve the possible and live a more independent and fulfilling life."
CABI would like to thank their generous sponsors: Behavioral Concepts (BCI); HR Knowledge; Prime Building Inc.; Leonard, Mulherin & Greene, P.C.; Webster First Federal Credit Union; Harvard Pilgrim Health Care; Body Armor; Gerardo's Bakery; 1st-String Embroidery & Graphics; Kelleher and Sadowsky; Family Perspectives Inc.; 19th Golf and Grill; My FM Radio; among others.
Save the date for CABI's Second Annual Achieve Golf Tournament which will be held at Blackstone National Golf Course on Monday, August 19, 2019.
About CABI
The Center for Applied Behavioral Instruction (CABI) is a private elementary and secondary school that addresses the needs of students with Autism Spectrum Disorder and challenging behaviors. CABI utilizes scientifically-based Applied Behavior Analysis treatment for children and young adults with significant educational and behavioral needs. The center is located at 345 Greenwood Street, Suite 3 in Worcester, MA. For more information, visit the website at http://www.cabiautism.org or contact the school directly at (508) 363-0201.