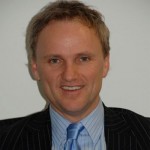 MARLBOROUGH, MA…
International Computerware, Inc. (ICI), a global Infrastructure, cloud- and end-user computing consulting firm, recently received EMC's Services Partner of the Year Award for a second time in three years at EMC World, held May 21 through May 24 at the Venetian in Las Vegas. In addition to the Services Partner award, ICI also received EMC's ASN Quality Service Award, achieved through customer satisfaction for an unprecedented fifth consecutive year.
"What I am most honored with is having won the Services Partner of the Year Award for Americas. This tells me that EMC also recognizes our value and they believe that this value is what customers are looking for," said ICI Executive Vice President Jamie Shepard.  "With EMC's strong channel focus, having ICI lead the way with an award-winning IOPS (Infrastructure Operations Professional Services) team only strengthens EMC's channel model — and puts ICI at the top, raising the bar for others to achieve and model themselves after."
Mr. Shepard continued, "Our business is about constant improvement so we can continue to serve our customers at a very high level. Achieving the Quality Service Award five years in a row means we're improving our offerings to meet customers' needs, and doing it seamlessly so there's a smooth transition and no major hiccups to workflow. We take extreme satisfaction in being able to offer that level of innovation and service."
At the heart of ICI's continued success is its nCubed™ methodology. nCubed is a service-oriented IT methodology aimed at defining unique IT services that can be brought to bear for the customer after a Now-Next-Nirvana IT assessment.
EMC noted during a previous awards presentation, "ICI has developed a skilled and diverse EMC services team with competence across the EMC Consolidate, Backup and Archive, and Infrastructure Governance and Cloud enablement product portfolios with a 40 percent year-over-year increase in the number of post-sale certifications."
"nCubed is our unique differentiator.  It is our long history of providing high level, in-depth infrastructure consulting brought to market via nCubed — the secret sauce, if you will — but it's the amazing people at our company that make this recipe work," said Shepard. "ICI has been around for more than a quarter of a century. You just don't find that with IT startups. We have incorporated young talent over the years and it's given us a great mix of veteran IT guys with business acumen and young talented IT pros. That's what gives us the leverage to compete and triumph over companies several times our size. The results are this kind of recognition from the global leader in data delivery and protection: EMC."
Located in Marlborough, Massachusetts, ICI is a leading-edge innovator, combining industry knowledge, functional experience and technology skills to help its clients grow and create extraordinary value. A member of the 2011 TechAmerica Commission to accelerate the U.S Deployment of Cloud Computing strategy, ICI possesses a unique blend of process driven thought leadership along with an award-winning team of technical innovators and pioneers. This combination has elevated ICI to become a Global Brand of Excellence and Execution within the Infrastructure Consulting world.
For more information, please visit http://www.iciamerica.com.
About ICI
International Computerware, Inc. (ICI) is a global infrastructure consulting, cloud enablement and integration firm founded in 1985. ICI's focus is customer enablement through process driven technology solutions and methodology. Utilizing its proven consulting methodology nCubedTM Now, Next, Nirvana, ICI provides clients with solutions to infrastructure challenges designed around ICI's intellectual capital as consultants and vast integration experience built on best-of-breed technologies. As a leader and innovator in Infrastructure Consumption modeling, ICI further enables clients to realize a consumption/service based computing model with its vCcubedTM offerings – a flexible, cost effective, and highly leveraged approach to actualizing the private, public, and hosted cloud computing models. For more information, visit www.iciamerica.com and follow @ICIAmerica on Twitter