MARSHFIELD, MA … On Friday, August 5, 2022, more than 200 boys and girls of all ages will wrap up an exciting week of Summer Camp at the Boys & Girls Club of Marshfield with a special Football Clinic led by the Marshfield Hurricanes, along with fun fitness training with the Massachusetts National Guard.
As part of the Boys & Girls Club's Enrichment Program, the Marshfield Hurricanes, a semi-pro adult football team, will hold a football clinic at the Club from 9:30 a.m. to 1:30 p.m. on August 5th. Boys and girls will be grouped together by age: 5-6 years; 7-8 years; and 9-13 years. Position drills, relay races and fun team building exercises will be led by Hurricanes' team members, coaching staff and general manager Sean Blanchard.
The Massachusetts National Guard will be on-site at the Club as well and will bring an inflatable obstacle course and lead fitness and agility training.
The Hurricanes Football Clinic event is held on the day prior to game seven (August 6th) against the Hartford Rebels at Marshfield High School – with the National Guard present for the game.
The Marshfield Hurricanes Semi-Pro Football Team is a non-profit organization that provides a competitive and disciplined venue for local adult athletes from across the South Shore to showcase their talents. Home games are played at Marshfield High School. The organization works to build strong community relationships by providing an affordable, fun family atmosphere at all games and team participation in regular community service events. As a community partner of the Boys & Girls Club of Marshfield, their support helps to deliver programs that are the cornerstone of youth development. For more information about the team, visit marshfieldhurricanes.com.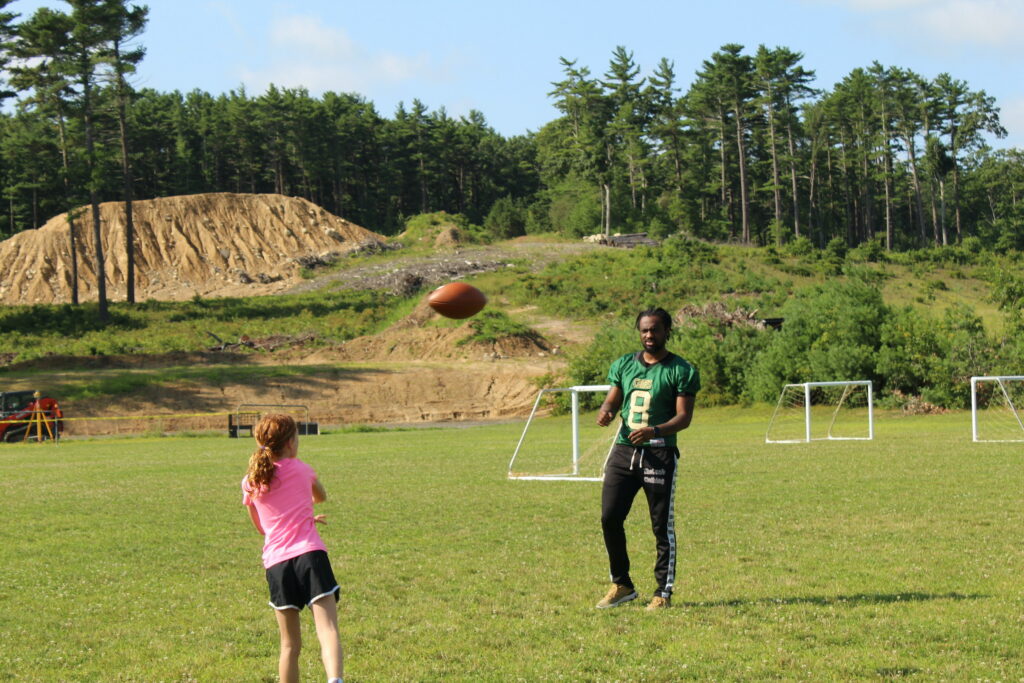 About the Boys & Girls Club of Marshfield
The Boys & Girls Club of Marshfield's mission is to enable and inspire all young people to realize their full potential as productive, caring, responsible citizens as well as become tomorrow's capable leaders. The Club provides programming opportunities in the Boys & Girls Club of America's (BGCA) five core areas including leadership, education, health, arts, and fitness.  The Club serves families with children ranging in age from 5 to 18 years old, and provides critical services the community needs to support children and families over the short- and long-term. For more information, visit their website www.bgcmarshfield.org or call 781-834-2582.