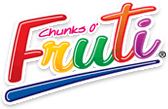 HIALEAH, FLORIDA…
When Natural Fruit Franchise Group (NFFG) launched its franchise offering, it had all the necessary ingredients for success. A relatively low franchise fee. No royalty fees. And two great lines of products—NFFG's 100% natural Chunks O' Fruti® frozen fruit bars and Mars ice cream products—to capitalize on the trend towards "better for you" foods and America's love of ice cream and desserts. The real sweetener to the deal is NFFG's Business Builder program, which reinvests a percentage of product sales towards the purchase of additional freezers for successful franchise owners.
"We're looking to support the growth of our franchisees. For us it's all about the sale of our products," said Susan Morris, senior vice president for Natural Fruit Corporation (NFC). "The best way to do that is to attract franchise owners who have the initial investment and, just as importantly, the drive to get out there and place freezers that move our products."
The Business Builder Program enables new franchise owners to lease the initial 78 freezers, truck and storage space to get their business off the ground. As the franchise owner places those freezers in retail outlets like their local convenience stores, hospital cafeterias, schools, independent grocery stores, deli's, family style restaurants, swim clubs and other high-traffic locations, NFC and Mars will reinvest part of the product sales towards freezer purchases after the initial 78 freezers have been placed.
"In effect, we're giving our franchise owners the opportunity to purchase freezers after the initial 78 have been placed, funded by the sales from those freezers.  It does not cost the franchisee any additional capital; Natural Fruit and Mars also significantly invest in those freezers," said Morris.
NFFG offers placement assistance and marketing support to help franchise owners identify retail outlets for their freezers as part of its franchise offering. It also provides assistance with leasing storage space for the initial inventory of Mars ice cream products, which include perennial favorites like Twix, Snickers, M&Ms and Dove bars, and Chunks O' Fruti® frozen fruit bars.
Chunks O'Fruti® frozen fruit bars are 100% natural, with no added color or flavors; all the flavor and color come directly from the fruits. The fruit is spread evenly throughout each bar by a proprietary manufacturing process so real fruit is in almost every bite. Low in calories and actually good for you, Chunks O' Fruti® offers 20 mouthwatering flavors to choose from including: strawberry, pineapple, lime, strawberry colada and coconutto name a few.
"With people paying closer attention to eating better, particularly parents being more mindful of the foods their children eat, the upside to the Chunks O' Fruti® franchise opportunity is substantial," said Morris. "Couple that with the fact that 90 percent of US households consume ice cream and frozen desserts and that sales for the packaged snacks industry are projected to rise from $68 billion in 2008 to $82 billion by 2013 and you have a home-based franchise opportunity where the right franchisee can enjoy success for a long time to come."
The initial investment, including financing, can range from $75,000 to $101,000 depending on whether you lease or purchase trucks and storage space. The initial offering includes: 
Franchise Fee $25,000
Minimum of 75 freezers (lease option: 3 years @ $24.54/mo.  $1 buyout)
Truck with freezer body (lease option)
Leased space in freezer warehouse
Computer hardware and software
Initial Fruti® and Mars products inventory
Initial training and freezer placement service
Sales and marketing materials
Mobile route management equipment and software
Each franchisee is given an exclusive territory with a capacity for 1,000 freezers. Franchisees are then responsible for negotiating with merchants to place a Chunks O Fruti® freezer at the location, keeping those locations stocked and acquiring new locations.
Fruti® franchises are available across the U.S. For complete information on Fruti®'s franchise offering, please visit www.frutifranchise.com or contact Bruce Wildes, Acadia Business Advisors, LLC at 207 370 8210 or info@acadiabiz.com.
About Natural Fruit Corporation
Brothers Simon and Jorge Bravo Sr. founded Natural Fruit Corporation in 1985. Equipped with their vast backgrounds in food processing and production, the brothers set out to produce the highest quality, 100 percent natural, frozen fruit bars. Nearly three decades later, the company is still going strong, manufacturing more than 20 flavors of the Chunks O' Fruti® brand products—100 percent natural with no added colors or flavoring. All flavors and color come directly from the fruit! Chunks O' Fruti® brand products are Kosher-certified and gluten-free.
In 2009, Natural Fruit Corporation entered into an agreement for its distributors to offer the full line of Mars Ice Cream products, including Twix, Snickers, Dove bars and M&M brands. Natural Fruit Corporation began offering a revised franchise opportunity in 2010.
Fruti franchises are available across the U.S… For complete information on Fruti's franchise offering, please contact Bruce Wildes, Acadia Business Advisors, LLC at 207 370 8210 or info@acadiabiz.com or visit www.frutifranchise.com.
For information on Fruti products, please visit www.nfc-fruti.com.