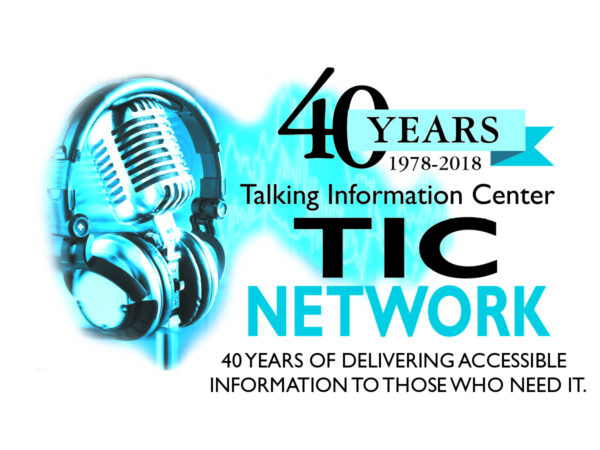 Talking Information Center (TIC) of Marshfield, MA, an award-winning, non-profit reading service broadcasting 24-hours a day to thousands of visually impaired and otherwise print impaired listeners throughout the state, announces their next live radio drama broadcast will air Thursday, February 22, 2018 at 7 p.m. A special pre-show gathering begins at 5 p.m. and the public is invited.
TIC's Radio and Podcast Players will perform an episode of The Twilight Zone. Tune in for "An Occurrence at Owl Creek Bridge", based on Ambrose Bierce's short story, which aired during the 1964 series of CBS's The Twilight Zone. The cast features Jennifer Love of Hingham; Eric Joseph, George Krein, Steve Virta and Jack Garrity of Marshfield; and Joe O'Connor of Plymouth.
A second performance, "Was I Too Young For Love?", based on the very first Archer St. John romance comic from 1948 written by Dana Dutch, will follow. This episode is very similar to a soap opera, where the heroine, Eileen, takes off on an overnight trip to visit her boyfriend, but there is no consequence that results in tears, just a valuable lesson learned about love. The cast features Jennifer Love of Hingham; Bridget Hindle and Karen Hayes of Kingston; George Krein and Karen Ferrari of Marshfield; and Joe O'Connor of Plymouth.
TIC's Radio and Podcast Players perform each radio play in front of a live studio audience backstage at TIC.  The shows are produced by John Shea of TIC and Eric Joseph, Executive Director of The Bay Colony Shakespeare Company (BCSC).  TIC strives to bring live theater to those who might not have access to it otherwise due to accessibility, transportation or financial issues and to bring their audience of over 30,000 listeners fresh, new and exciting content.
Public Invited Backstage
TIC will be hosting a pre-show gathering before the performance of "An Occurrence at Owl Creek Bridge" and the public is invited. Light refreshments will be served at 5 p.m.
TIC encourages attendees to bring a friend who may benefit from TIC's programming, or who would like to learn more about volunteering at TIC.
RSVP to the pre-show gathering by contacting Lorraine Bottelli at 781-834-4400, or by email lbottelli@ticnetwork.org.
Unique Sponsor Messages
To support the Radio and Podcast Players drama series and to keep this unique programming free for listeners, unique underwriting messages, written by Eric Joseph with an "old time radio" effect, will be aired during the broadcast. February's performance is sponsored by Tiny and Sons Auto Glass.
For more information about supporting TIC's radio drama productions and to listen to previous shows, visit http://ticnetwork.org/donate/tic-radio-podcast-players/.
The Hub of the Massachusetts Reading Network
Based in Marshfield, MA, TIC is a proud member of the International Association of Audible Information Services (IAAIS), and is the hub of the Massachusetts Reading Network, broadcasting to all of Massachusetts as well as southern New Hampshire and Connecticut. The non-profit reading service operates with the help of more than 600 volunteers statewide, broadcasting newspapers, magazines, books, special consumer information, medical and stock market updates, jobs, sports, supermarket specials, voting guides, community newspapers, and television programs. TIC also offers cultural programming such as old-time radio drama, theater, and poetry. TIC's newest programming includes the Radio and Podcast Players and Veterans Voice.
TIC programming may be accessed several ways: via live audio stream at http://www.ticnetwork.org; by utilizing a specially tuned radio receiver; through AudioNow by calling 712-832-7025 from a home or cell phone; or by smartphone app. Listeners with smartphones may download the free TIC app by typing "Talking Information Center" in Apple or in the Google Play store for Android devices.
In 1977, Ed Perry, the founder of radio station WATD-FM in Marshfield, MA, donated his Subsidiary Carrier Authorization signal for use as the first radio reading service in New England. Operating similarly to other broadcast networks, TIC has affiliates throughout the state of Massachusetts that provide inserts of local news and information that is of interest to listeners in their area. The Executive Office of Elder Affairs oversees TIC, which is located at 130 Enterprise Drive, Marshfield, MA 02050. For more information visit www.ticnetwork.org or call (781) 834-4400.