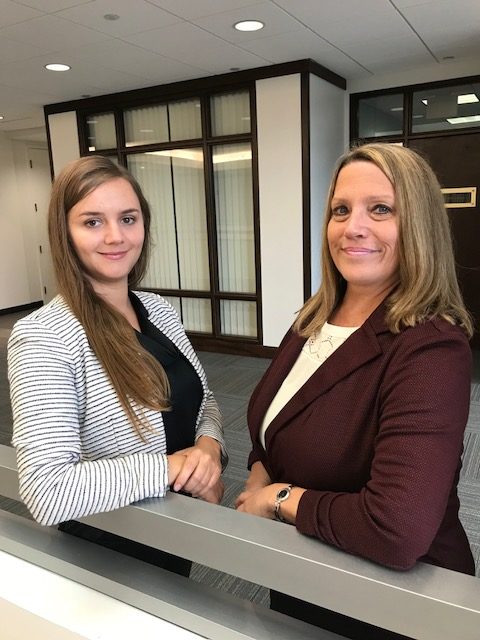 Rodman CPAs of Waltham, MA, a full-service tax and accounting firm serving small and mid-sized businesses throughout the greater Boston area, has hired two new team members for their Emerging Business department.
Debbie Dion, a resident of Methuen, MA, has been hired as an Accountant for Rodman CPAs' Emerging Business department. In her new role, she will be responsible for client accounts receivable, accounts payable, payroll and month-end close. For more than 12 years previous to Rodman CPAs, Dion was an accountant at Mainstream Global of Lawrence, MA. She also has 14 years of experience as an office manager. Dion majored in social work at Northern Essex Community College in Haverhill, MA and later completed accounting and bookkeeping coursework there as well. In her free time, she is an active volunteer at Granite United Church of Salem, NH.
Alena Sharamet, a resident of Waltham, MA, has joined Rodman CPA's Emerging Business department as Senior Associate. Sharamet provides financial statement review/preparation and bookkeeping for corporate clients across a range of industries. Previously, she was a General Ledger Accountant at Boston Medical Center HealthNet Plan based in Boston for more than two years. Her experience includes working as an accountant at a bank as well as at another CPA firm. Sharamet, who is a native of Russia, holds a Master's degree in economics from Saratov State University in Russia, as well as a Master's degree in Accounting from Bridgewater State University in Bridgewater, MA.
About Rodman CPAs
Rodman CPAs provides tax advisory, accounting, and business strategy to small and mid-sized emerging and established businesses. Named one of the largest accounting firms in Massachusetts by the Boston Business Journal, Rodman CPAs offers an innovative and strategic approach with the personal touch of a smaller regional CPA firm. For more than 50 years, Rodman CPAs has been specializing in customized accounting and tax solutions that improve business performance, processes, financial operations, and information technology.
The firm serves as a true business partner, helping clients perform and succeed during each stage of the business lifecycle. As domain experts in alternative energy, the "Green Team" at Rodman CPAs works with renewable energy producers and businesses throughout the U.S. offering tax advisory, financial, accounting services, and Investment Tax Credit (ITC) studies.
Rodman CPAs is an independent member firm of BDO Alliance USA, which enables them to expand services to clients by accessing the resources of BDO USA, LLP and other Alliance members, ensuring greater flexibility, efficiency, and cost-effectiveness. For more information, visit http://www.rodmancpa.com or contact (617) 965-5959.