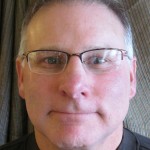 We've all heard the expression "put your money where your mouth is". This November, now to be referred to as Movember, I'm hoping people will put money where my mouth is—or donate money to a very good cause for what's above my mouth. That's because as part of the Movember fundraiser for prostate cancer research, I'll be growing a mustache for the entire month.
My colleague at PR Works, Joe D'Eramo, will be joining me in this effort. Those are our cleanly shaven mugs to the right. We have a friendly wager. Whoever raises the most donations for Movember has to keep his mustache for another month. It's a wager neither of our spouses has signed off on, but we are both committed to raising funds for this very worthy cause.
Why are we so passionate about this particular men's health issue? For starters:
One in six men will be diagnosed with prostate cancer in their lifetime.
A man is diagnosed with prostate cancer every 2.2 minutes.
One in two men will be diagnosed with cancer in their lifetime.
24 percent of men are less likely to go the doctor compared to women.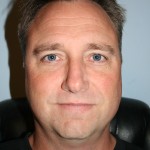 Would you like to join our mustache growing fundraiser? The Mo the merrier. You can register by going to Movember's website. And if you'd like to follow our progress, feel free to visit PR Works' blog or Facebook page. To make a donation under my name, please click here. To donate to Joe, click here.
If you'd like to find out more about the type of work you'd be helping to fund by supporting Movember, take a look at the Programs We Fund section on the Movember website: http://us.movember.com/about. Movember is a Movember is a registered 501 (c)(3) charity; donations are tax deductible to the extent permitted by law.
Thank you in advance for supporting our efforts to change the face of men's health.