Old Colony Elder Services (OCES), the non-profit agency proudly serving older adults and individuals with disabilities throughout greater Plymouth County, has appointed Kimberley Bales as Development Manager.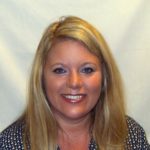 Ms. Bales has more than 15 years of experience in community development, fundraising and event management for nonprofit organizations. In her role at OCES, Ms. Bales is primarily responsible for the planning, development and implementation of fundraising, outreach and marketing strategies to promote OCES mission, program and services. She will also oversee donor development and retention and manage the Development Committee.
For six years previous to OCES, Ms. Bales was the Senior Community Director at March of Dimes corporate office in Westborough, MA. She was responsible for the management and oversight of revenue, fundraising events, personnel and volunteer development for Boston and Southeastern Massachusetts, Cape Cod & the Islands territories.
Prior to that, Ms. Bales was the Senior Community Development Manager at American Cancer Society in Ventura, CA for 10 years, overseeing a team of Community Development Managers and Relay Staff Assistants for the implementation of Relay For Life events. She was also responsible for the Relay For Life Regional Team.
During her years with the American Cancer Society, Ms. Bales was recognized with several awards including the "Top 10 Nationwide County per Capita" for Ventura County in California for funds raised at American Cancer Society. She led Region Relay two years to obtain "Top Data Capture" California Division Award, and she was awarded "Top New Event for 2006" that far exceeded revenue goal.
Ms. Bales holds a Bachelor of Science degree from Iowa State University, Ames, IA. She serves on the Advisory Board of Neighborworks Housing Solutions and is a member of the American Cancer Society's Cancer Action Network. In her spare time, Ms. Bales also volunteers her time at her children's school for various programs and activities.
She is a resident of Easton, MA.
About OCES
Founded in 1974, OCES proudly serves greater Plymouth County and surrounding communities. OCES is a private, non-profit organization headquartered in Brockton with a second office in Plymouth. OCES is designated as one of 26 Aging Services Access Points (ASAPs) in the Commonwealth of Massachusetts. OCES' mission is to support the independence and dignity of elders and people with disabilities by providing essential information and services that promote healthy and safe living. The agency offers a number of programs to serve seniors, individuals with disabilities, their families and caregivers. For more information call 508-584-1561 or visit www.ocesma.org.