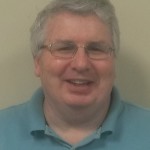 HYANNIS, MA and FLORENCE, MA…
For more than 40 years Nonotuck Resource Associates has helped transform the lives of hundreds of people with intellectual and physical disabilities by offering the personalized service of shared living and Adult Family Care. To best serve families on Cape Cod and to meet the ever increasing demand for its services, Nonotuck has opened a new satellite office at 209 Main Street, Suite 1, Hyannis, MA.
"We have worked with a number of families on the Cape through our South Shore office, which was in Brockton and is now in Kingston. As more and more families are faced with the need to care for an elderly or afflicted family member, the need for a permanent presence on the Cape became quite apparent," said George Fleischner, executive director of Florence, Mass.-based Nonotuck Resource Associates, Inc. "Our brand new Hyannis office has an office manager and will be staffed with registered nurses and adult family care (AFC) providers to begin providing care immediately to Cape families."
Nonotuck's Hyannis office will be managed by Tom Maloney, RN. Maloney began working at Nonotuck over the summer at the South Shore office. His experience as an RN extends more than 25 years, working with the Commonwealth of Massachusetts, the Shriver Center in Waltham, the Perkins School for the Blind in Watertown, MA and L.A.D.D.E.R.S. in Cambridge, MA. Currently, a South Easton resident, he was recognized in 2010 as an ARC Distinguished Citizen for work with families and autism.
"With a permanent office on the Cape, we have the resources to help families provide the care their loved one needs while keeping them at home with their family," said Maloney. "I look forward to spreading the word about Nonotuck to Cape families and healthcare providers so more families can utilize our services."
Nonotuck offers Shared Living, Adult Family Care and Day Services for families who choose to care for their loved ones suffering with Alzheimer's, autism, brain injuries, cancer, muscular dystrophy and other intellectual and physical disabilities at home. In addition to Hyannis, Nonotuck has offices in Central and Western Massachusetts as well as on Boston's South Shore.
For complete information on Nonotuck Resource Associates, including office locations, you can visit www.nonotuck.com or call Nonotuck's Cape Cod office at (508) 771-4624.
Caregiving with Love –  Nonotuck Resource Associates, Inc.
Founded in 1972 by a group of parents who had the courage and foresight to seek community care for their loved ones, Nonotuck has since helped transform the lives of hundreds of people with intellectual and physical disabilities by providing the personalized service of Shared Living and Adult Family Care.  Each day Nonotuck addresses the ever increasing demand from families for these non-traditional, value based, in home services with love and care.  If you are interested in finding out more about this unique service and our locations please visit www.nonotuck.com or call 413-586-5256 x 104.