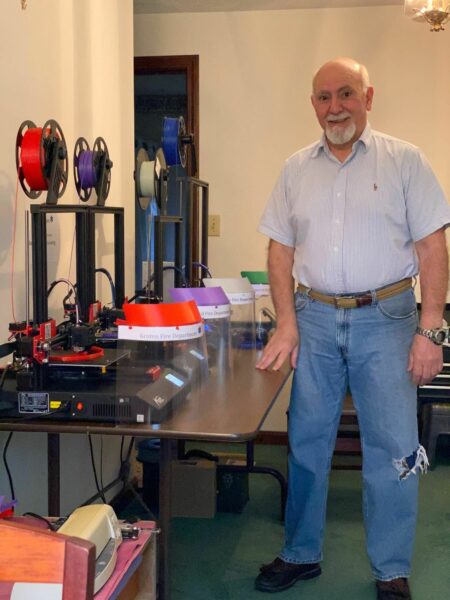 My high school buddy Bob Vinci, now a Harvard, MA-based computer engineer and Harvard (MA) Lions Club member, is creating NIH-approved face shields via five 3-D printers and supplying them, free of charge, to 25 local fire departments throughout Greater Boston.
As a computer genius, he is adept at creating top quality face shields. But publicity and getting people to his Go Fund Me page was another thing entirely.
PR Works stepped in, on a pro bono basis, and now we are on a roll of obtaining coverage town-by-town as he delivers to each fire department. He is about halfway to raising $5,000 to cover raw material expense.
We repackaged the story – more emotion, less product detail – and continue to get it to the right media gatekeepers.
Here is the first bit of coverage from the Concord Journal.
Let us know how you are either helping the community or taking a new, creative approach to your business.
To contribute to Bob's GoFundMe page, click here.