Nearly 200 cars cruised through Briteway's Haunted Car Wash, held October 29-30th at their Marshfield location. All proceeds, totaling $5,000, were donated to the Boys & Girls Club of Marshfield in support of programming.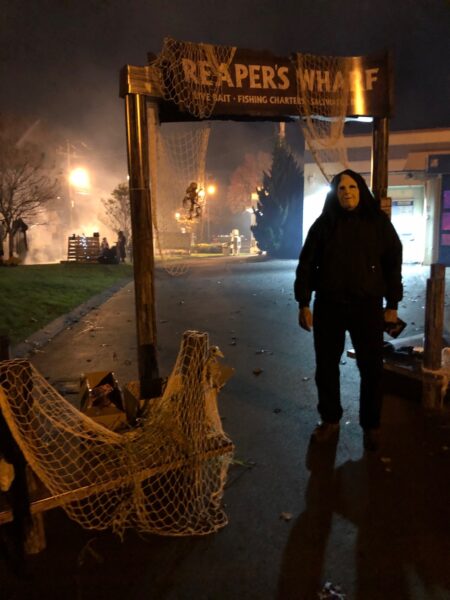 The Haunted Car Wash was an entertaining event that featured spooky scenes such as a graveyard, witches lair and sunken ship. Volunteers from the Boys & Girls Club donned creepy costumes – vampires, werewolves, mummies, zombies and other creatures – and provided patrons with a haunted experience.
"The Haunted Car Wash was a tremendous success and a truly memorable event. We're grateful for Briteway's ongoing support and thank them for their generous donation," said Jim Bunnell, CEO of Boys & Girls Club of Marshfield.
To learn more about Briteway Car Wash, visit their website at https://www.britewaycarwash.com/briteway_car_wash.php
Club Programming
The Boys & Girls Club's programming is extensive. The afterschool program provides a social and recreational room for elementary school students, a full court gymnasium, as well as an active art center. Students can learn about healthy food choices and discover the art of cooking in the Club's commercial kitchen. Tutors and instructors help children with their homework in the Club's learning center, and there is a computer center for STEAM and STEM programming.
About the Boys & Girls Club of Marshfield
The Boys & Girls Club of Marshfield's mission is to enable and inspire all young people to realize their full potential as productive, caring, responsible citizens as well as become tomorrow's capable leaders. The Club provides programming opportunities in the Boys & Girls Club of America's (BGCA) five core areas including leadership, education, health, arts, and fitness.
Currently, the Club serves hundreds of families with children ranging in age from 6 to 18 years old, providing afterschool, vacation week and summer programs, as well as youth athletics, teen, social recreational and leadership opportunities. For more information, visit their website www.marshfieldbgc.com or call 781-834-2582.