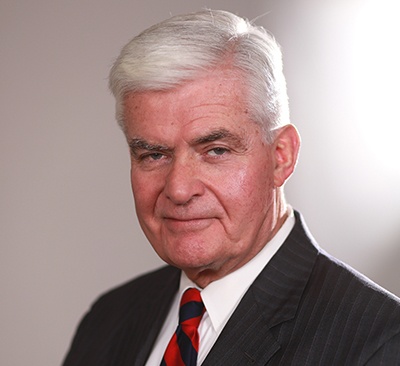 Harbor Mortgage Solutions' new "Housing Wealth" program is designed to inform senior condominium owners and buyers of significant Federal Housing Authority (FHA) changes to its condominium financing regulations that will go into effect October 15, 2019.
According to U.S. Housing and Urban Development (HUD), there are more than 150,000 condo projects in the nation, and only 6.5 percent are approved to participate in the FHA's mortgage insurance programs. The FHA's revised rules loosen eligibility requirements and eliminate a number of restrictions. Most notably, the restoration of individual unit approval (called spot approval) that had been in place years ago. Among the FHA project approval revisions, the recertification process has been extended from two to three years.
What This Means to Senior Condo Owners and Buyers
Essentially, the FHA's new policy will allow senior owners and buyers (62 and older) of certain condo units to be eligible for the FHA Home Equity Conversion Mortgage (HECM) reverse mortgage, even if the condominium project is not FHA approved.
The HECM reverse mortgage was developed and approved by Congress to enable owners 62 and older the ability to use a portion of their home equity (housing wealth) to increase financial security. Senior condo owners, previously excluded, may now be eligible for a HECM reverse mortgage to increase financial security, and eligible buyers may be able to purchase a condominium with a limited down payment without the obligation to make mortgage payments.
"The FHA's changes to its condominium financing regulations is good news, as these changes eliminate current barriers that have prevented senior condo owners and buyers from using the FHA-insured reverse mortgage and other more favorable FHA financing options," explained George Downey, CRMP, founder of Braintree-based Harbor Mortgage.
George Downey, a 40-year veteran in the Massachusetts real estate and residential mortgage business, leads Harbor Mortgage's team of housing wealth management consultants. The team's specialty is consulting to professional advisers and homeowners on the various methods housing wealth can be utilized and coordinated with financial management to achieve greater results and extend retirement security.
Downey continued, "Home equity, referred to as 'housing wealth', has become an important and valuable resource to improve financial planning and extend retirement security. If, how, and when to use it is a key question. Every situation is different and the options are increasing as new programs emerge to meet the changing times."
Dedicated to serving the unique home financing and often complex needs of senior homeowners,Harbor Mortgage focuses on providing senior condo owners looking to age-in-place, as well as senior homeowners transitioning to retirement living and looking to purchase a condo, with a better understanding about housing wealth and the FHA HECM reverse mortgage.
Senior condo owners and buyers interested in learning more about their options may contact Harbor Mortgage at 781-843-5553, or visit HarborMortgage.com.
Harbor Mortgage Solutions, Inc. is a family-owned, residential mortgage company serving Massachusetts and Rhode Island. Recognized as a leading housing wealth management authority, Harbor Mortgage is dedicated to serving the unique home financing and often complex needs of senior homeowners, while also promoting those needs among consumers, professional advisors, state legislators and industry regulators.
Harbor Mortgage (NMLS #2846, MA-MB2846, and RI 20041821LB) is located in Braintree, MA. For more information, contact 781-843-5553 or visit HarborMortgage.com.