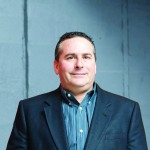 WOBURN and BOSTON, MA…
For centuries, Boston has knack for drawing the best and brightest minds. Take for example, the City's universities and medical institutions. On May 2-3, some of the best and brightest minds in the area of franchise operations will convene in at the Sheraton Boston Hotel in Boston's Back Bay for the Franchise Operations Performance Summit (OPS), the only franchise conference dedicated to operations performance excellence, to contemplate the role of future franchise field consultants and other franchise operations issues.
"You think of Boston, you think history. But what distinguished people like Sam and John Adams, John Hancock and others noteworthy was their ability to look towards the future and envision a new country," said Evan Hackel, a speaker at Franchise OPS and founder of Ingage Consulting, the leader in improving performance through engagement. "With this OPS we're looking at the very critical role of franchise field consultant and exploring how technology can enhance this critical component of the franchise operations system. Is it revolutionary like the old colonists? Maybe, maybe not. But technology will dramatically change the types of skill sets required to do the job of field consultant in the future."
Topics to be covered over the two days of workshops include:
Technology for Field Consultants
Benchmarking
The Field Consultant of the Future
Better Onboarding
FDD Item 19 – How to Do It Right
Covering this material will be a diverse roster of franchise experts, which features Hackel and Bob Gappa, founder of Management 2000. Over the course of his career, Hackel has helped numerous franchise organizations improve performance and their bottom line. Over the past 31 years, Gappa and Management 2000 have worked with more than 950 franchises, providing strategic insights and recommendations for those organizations to address critical business challenges and capitalize on new opportunities.
In addition to Hackel and Gappa, other Franchise OPS speakers include: Deb Binder of Ingage Consulting, Rupert M. Barkoff of Kilpatrick, Townsend and Stockton; Keith Gerson of FranConnect; Eric Stites of Franchise Business Review; Stacey Ruth of Actio Marketing; Barth Getto of BizUnite; Mindy Golde of Listen360; Matt Talbot of GoSpotCheck; Cordell Riley of Tortal; and Steve Abercrombie of Profit Soup.
Franchise OPS is held three times a year in various locations around the country. Said Atlanta attendee Efrain Inzunza of the UPS Store, "I've been involved in franchising for 10 years and this summit represented some of the best interaction and information that I can apply to my role within my organizations."
In addition to the educational benefits, roundtable discussions and networking opportunities with C-level franchise executives, the Franchise OPS offers the added bonus of being approved for 300 CFE credits by the International Franchise Association.
Interested parties can register for the Franchise OPS before March 25 for $599. After that, the fee increases to $699.
Franchise OPS is sponsored by FranConnect, Franchise Business Review, Kilpatrick Townsend; Actio Marketing, BizUnite, Ingage Consulting, Listen360, Management 2000, GoSpotCheck, ProfitSoup and Tortal. For complete information on Franchise OPS, please visit http://www.franchiseoperationssummit.com. 
About Ingage Consulting
Ingage Consulting is a management consulting firm that works with franchisors and franchisees to improve the franchise organization's culture which in turn increases sales and satisfaction; improves growth and retention and boosts loyalty and profits.
Ingage Consulting provides solutions that drive the cooperation, commitment, passion and loyalty of both franchisors and franchisees.  The company helps solve the problems of franchise organizations by offering services that range from partnership creation and vibrant intranet community creation to trust building, improved communication and strategic planning.  After a thorough assessment, Ingage Consulting devises solutions to a franchise organization's challenges. These solutions may include the development of methods that maximize collaboration among franchisees/licensees or the development of a clear strategy and execution plan for change which is customized to meet organizational objectives.
Evan Hackel, Ingage founder and management expert has more than two decades of experience in best practices, turnaround strategies and team dynamics.  He is often engaged to analyze franchise businesses, provide recommendations and facilitate strategic planning.  He is a member of the International Franchise Association and New England Franchise Association.
Ingage Consulting is located at 400 Trade Center, Suite 5900 in Woburn, MA.  For more information, contact (781) 569-5900 or visit the website www.ingage.net.