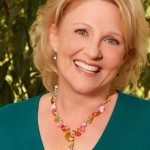 WEST HOLLYWOOD, CALIFORNIA AND NORWELL, MASSACHUSETTS…
Hollywood is known for its fairy tale endings, where boy meets girl, they fall in love, overcome some sort of adversity and then sail off into the sunset. In real life, finding the person you're supposed to live happily ever after with can be very difficult. eLove Matchmaking, with its new location at 9229 Sunset Blvd, Suite 215, in West Hollywood, is already helping many singles rewrite the script to their love story.
"Everybody loves the movies and the Hollywood ending where everything just seems to fall into place. In real life, there is no script. And if you want a relationship, it means putting yourself in a situation to best make that happen," said Paul A. Falzone, CEO of eLove Matchmaking. "At eLove Matchmaking, we take care of the legwork and remove much of the guesswork so singles can meet people who they are more compatible with and have a better chance of making a connection."
While the West Hollywood office may be new, eLove Matchmaking has had a presence in the greater Los Angeles area over the past few years. That effort has been led by eLove Matchmaking's Chief Relationship Expert Julie Ferman. Ms. Ferman is the three-time winner of iDATE Conference's "Matchmaker of the Year" award and has appeared on numerous programs as a dating expert, including Dr. Phil and NBC's Match Off.
"All our matchmakers are good, but Julie is the best three years running," said Falzone. "Julie works with all our matchmakers but LA is her backyard. Clients at our new West Hollywood location will benefit greatly with having Julie as a resource."
Ferman and eLove Matchmaking's team of professional matchmakers have paired literally thousands of singles over the past three decades. In addition to a one-on-one meeting with each member, eLove also conducts a mandatory background check for the safety of everyone they match.
"Because of our interview process, singles have more knowledge about the person they are dating from day one—what they like, what they want, etc. In an ordinary dating scenario with somebody you met on your own or online, it might five to 10 dates to find out what that person wants and is looking for," said Falzone. "That doesn't guarantee a Hollywood ending, but it sure puts you in the driver's seat to find somebody who you could ride off into the sunset with."
To arrange a consultation with a professional matchmaker or for a membership, contact eLove toll-free at 877–356-8370 or visit www.elove.com.
eLove is all you need
eLove Matchmaking, the next evolution in dating, has arrived.  eLove is the first "life stage company" within the dating industry to provide different levels of dating services, based on how serious singles are about meeting their soul mate.  Never before has a dating service catered so completely to everyone regardless of their age, sex, or relationship goals. With more than 50 matchmaking offices in 25 states, eLove Matchmaking is everything that singles have been wishing for whether they are looking for casual dating or a serious, committed relationship.
eLove's Matchmaking offices are located in: Arizona (Scottsdale/Phoenix);  Arkansas (Bentonville, Fort Smith, Little Rock); California (Costa Mesa, Palo Alto, Sacramento, Walnut Creek, San Diego, Santa Rosa, Westlake, West Hollywood); Connecticut (Glastonbury, Stamford); Illinois (Chicago, Normal, Schaumburg); Indiana (Carmel, Ft. Wayne); Kansas (Overland Park, Wichita); Maryland (Columbia, Frederick); Massachusetts (Newton, Norwell, Shrewsbury, Stoneham); Michigan (Bingham Farms); Minnesota (Bloomington); Missouri (Springfield, St. Louis); Nebraska (Lincoln, Omaha); Nevada (Las Vegas); New Jersey (Iselin, Saddle Brook); Ohio (Cincinnati); Oklahoma (Broken Arrow, Oklahoma City, Tulsa); Pennsylvania (Mechanicsburg, King of Prussia); Rhode Island (Warwick); South Carolina (Greenville); Tennessee (Memphis, Franklin); Texas (Austin, San Antonio); Virginia (Falls Church, Richmond); Wisconsin (Appleton, Elm Grove, Madison).
For more information on eLove, visit www.elove.com.