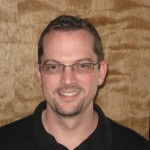 LACEY, WA AND MERRILLVILLE, IN…
 DirectBuy Club, the leading home improvement and home furnishings club offering direct insider prices, recently announced at its International Sales & Service Conference in Dallas, Texas that Matt Martin, a Lacey resident and service manager at DirectBuy of Puget Sound, had been named DirectBuy's Service Professional of the Year.
Candidates for the Service Professional of the Year award are nominated by their peers, supervisors and franchise owners and are graded on their role in providing an exceptional member experience by going above and beyond for their members. Martin achieved the highest grade among service professionals from more than 150 DirectBuy Clubs across the United States and Canada.
"Matt possesses three key attributes that make him a successful service professional. He's a hard worker, dedicated and has a big heart. He's the epitome of what we strive for in serving our members," said Dimitri Olympidus, owner of DirectBuy of Puget Sound. "Matt puts himself in the members' shoes with every situation, good and bad.  As a result, members pick up that he is genuinely interested and committed to them. This breeds a culture of service that is second to none at our club."
Olympidus presented Martin Service Professional of the Year award on stage at the Conference, where he received a commemorative plaque for this achievement.
"I am very honored to receive this award and the recognition that comes with it," said Martin. "From day one, it has been my goal to provide an exceptional level of service to our members and I have had the pleasure of working with a fantastic team in Puget Sound.  I have also been blessed to have the support of our owner Dimitri who has given me all of the tools to make this team so strong."
Martin started with DirectBuy in 2007. In his role, he oversees all aspects of DirectBuy of Puget Sound's service department. A graduate of the University of Oregon, he holds a bachelor's degree in business. Martin resides in Lacey with his wife Christie and their two daughters.
DirectBuy of Puget Sound offers area residents thousands of items, including kitchen cabinets, flat-screen televisions and major appliances from more than 700 top manufacturers and their authorized suppliers. 
To assist members with their home renovation projects, DirectBuy employs interior designers and product specialists who are specially trained in one of five areas of merchandise: Home Furnishing, Home Improvement, Flooring, Accessories, and Entertainment/Outdoor.
DirectBuy of Puget Sound, conveniently located at 8719 Commerce Place Drive Northeast in Lacey, Washington, offers consumers a comfortable, welcoming setting and design center where they finally have the financial control of buying direct.
About DirectBuy Club
For more than 39 years, DirectBuy Club has been showing thousands of consumers unparalleled ways to save as they shop for virtually everything for in and around their homes – from furnishings, home improvement and flooring, to entertainment and outdoor products, accessories and much, much more. With more than 150 locations in North America, DirectBuy Club offers its members access to more than 700 brand-name manufacturers or their authorized suppliers in the US, and more than 500 brand-name manufacturers or their authorized suppliers in Canada.
Consumers interested in seeing DirectBuy Club's savings, service, and selection up close may obtain a Visitor's Pass to attend an Open House by visiting www.directbuy.com or www.directbuycares.com.