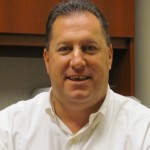 HR Knowledge will exhibit at the 2012 National Charter Schools Conference in Minneapolis, June 19-22.  The company launched a Charter School division last autumn and now provides comprehensive, integrated group benefits, financial services, payroll processing and human resource services to more than 60 Charter Schools across the nation.
One of the key reasons they have experienced such rapid growth is that they have the expertise to address the specific payroll, HR, retirement and benefit challenges that Charter Schools encounter.  They take the burden of these tasks – which can be time-consuming, tedious, error-prone and downright expensive when not managed or implemented effectively – off of Charter School staff, so that concentration is focused on the critical aspects of education.
HR Knowledge has mastered the easy-to-use, scalable technology and can help to minimize operational risks, reduce administrative costs and reduce benefit costs.
They specialize in meeting the specific needs of Charter Schools:
Retirement Management and Expertise
Group Benefits Support
Specialized Reporting and Audit Support
Human Resource Support
By outsourcing HR services, Charter Schools can realize a cost savings of up to 60 PERCENT over those who maintain in-house HR staff and administration.  In addition to these cost savings, HR Knowledge can negotiate the best price on healthcare plans for Charter School providers.
The Bottom Line
HR Knowledge delivers large-company benefits and services to Charter School staff at a fraction of the cost, with the human touch that all staff will appreciate.
For more comprehensive guidance on all things HR, contact HR Knowledge, Inc. at Sales@hrknowledge.com or call at 508-339-1300.