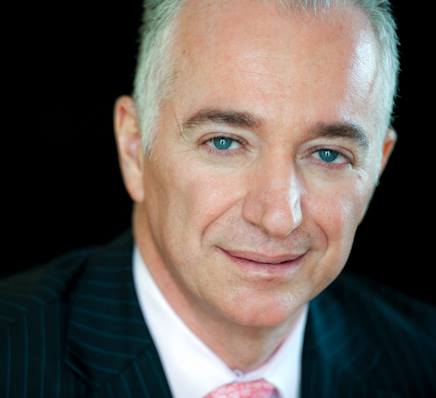 DENVER, CO …
Companies like Apple didn't start out wildly successful and profitable. It took a plan and a vision, in addition to innovative products and services, to achieve the pantheon of business success. On Saturday, May 10 at the Denver Marriott City Center at 1701 California Street in Denver, CO, international entrepreneur and success guru Meir Ezra will be teaching the model used by organizations like Apple and other influential companies in a one-day workshop.
At this exclusive, one-day only event, Denver area entrepreneurs are invited to learn the Revenue Elevation Blueprint: A Proven Step-By-Step Paradigm for Building a Hugely Profitable Organization in the Next 12 Months.
"I love this training! I can clearly see the results in my bank account every time I take a class with Meir. It's a no-brainer," said Aneissa Van Metre of Plum Properties in Colorado Springs, Colorado.
The workshop starts on Saturday, May 10, at 9am and runs until 6pm.While general admission is $47. A second option is VIP admission, which includes lunch with Meir Ezra, is $97. Seating, particularly for the VIP luncheon is limited. To register, visit http://www.BoostYourIncomeDenver.com.
Ezra's international coaching and consulting practice includes a veritable who's who of corporations, including companies such as BP (British Petroleum), Motorola, and IBM. Yet his true passion remains the small business owner/entrepreneur. Through his company, Guaranteed Prosperity International, he has worked with clients in the US, Canada, Israel, Italy, Colombia, Russia, India, China, Romania, the Dominican Republic, South Africa, Germany, the Czech Republic, Turkey and many other countries.
"The other beauty of Meir's workshops is that you get real material and not just teasers to sell his other workshops or coaching services," said Tracy Carvalho, a Colorado native and Boston, MA-area business owner who will be attending this Saturday's workshop. "At the end of the day, you can just go home and apply what you learned or take the next step and sign up for other workshops without a high-pressure sales pitch."
Material Ezra will cover on Saturday, May 10 includes:
The Unknown Blueprint used by the world's most influential companies (think Apple) and how to implement it immediately in your business
The #1 thing you avoid looking at in your business – and why it's costing you 6 figures or more in lost revenue
A proven step-by-step formula used by the top 1% of businesses to turn ANY problem into a revenue opportunity
The simplest and most overlooked Money Block that exists in your business… and how to overcome it immediately
Why certain people always have "luck" on their side…and how you can experience the same phenomenon in your own life and business
The exact steps for how to finally control your Income (Hint: it's also the key to dramatically increasing your Business Revenue)
Ezra offers a money-back, no questions asked guarantee for this workshop if you are not completely satisfied with the event.
For information on Meir Ezra and Guaranteed Prosperity International, visit http://meirezra.com.