Boston Solar of Woburn, MA, an award-winning solar installer, has recently added the Enphase Encharge, an innovative solar battery to their comprehensive product line.

Boston Solar is proud to offer Enphase Encharge solar batteries and can install an Enphase battery as part of a new solar energy system or as a retrofit for an existing system.
How the Enphase Encharge Storage System works
For homeowners and businesses that have solar panels but don't have a solar battery, any excess energy that the panels produce is sent to the grid. The Enphase Encharge battery storage system allows the homeowner or business to keep that excess energy providing a place to store it. Then, when solar panels are not producing enough energy, that stored energy can be used to power their home or business instead of buying electricity from their utility. The electricity stored by the Enphase Encharge may be used during a power outage, to keep the lights on even when the grid is down.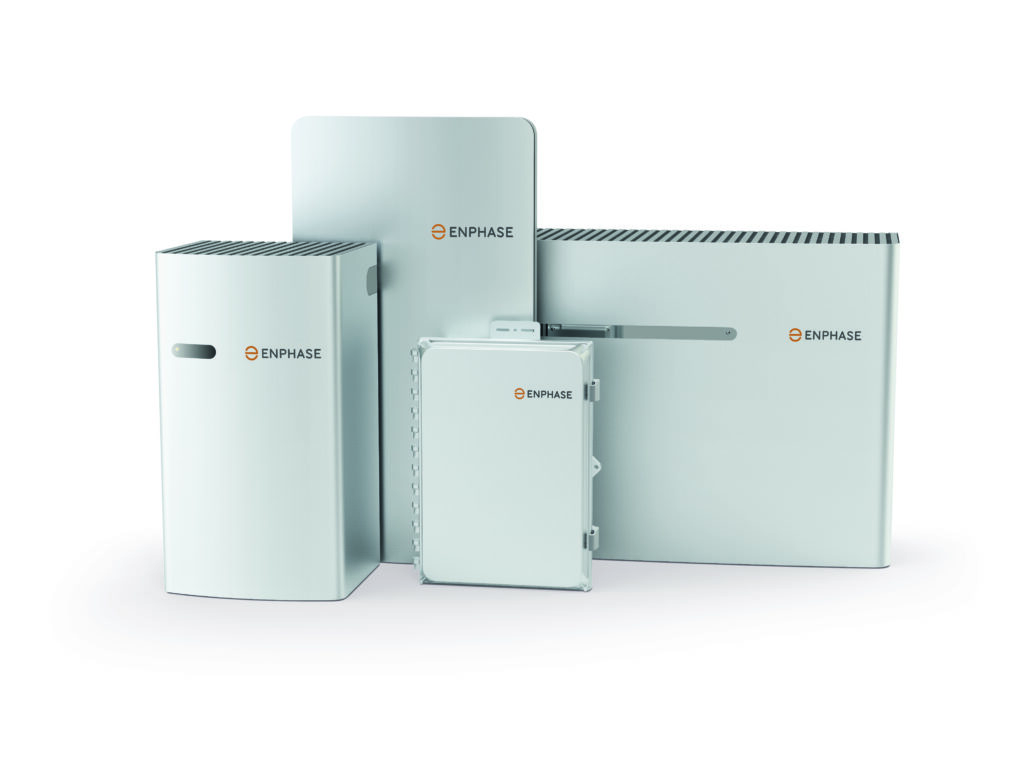 The Enphase Encharge 10 consists of three of Encharge 3 batteries in one unit for 10.1 kWh total usable energy capacity. Enphase Encharge 3, which is one battery, one unit, provides 3.4 kWh total usable energy capacity.
The Encharge 10 is a larger battery that can power more appliances for longer periods of time, while the Encharge 3 is designed for smaller applications.
Enphase Encharge solar batteries are readily available and one of the safest options in state-of-the-art solar battery systems.
According to Daniel Mello Guimaraes, CEO of Boston Solar, "Enphase, one of the biggest names in solar inverter manufacturing, has recently launched its first battery storage product, the Enphase Encharge, and Boston Solar is excited to add this innovative solar battery to our product offerings."
Enphase Encharge prices can vary greatly depending on the solar battery installer, whether solar panels are already in place, or are installing a new solar plus battery storage system. It's best to get a customized quote from a solar energy installer, like Boston Solar, to see exactly what an Enphase Encharge battery will cost based on energy needs.
Solar Rebates & Incentives
The Enphase Encharge solar battery storage qualifies for solar rebates and incentives in Massachusetts. Depending on the whether the solar battery is used in commercial or residential applications among other factors, it may qualify for the Investment Tax Credit (ITC) or Solar Tax Credit, ConnectedSolutions, or the Solar Massachusetts Renewable Target (SMART) program. Boston Solar makes it easy to apply for rebates and incentives, and will work with customers to determine which programs qualify.
To learn more about Enphase Encharge Solar Battery and to arrange for a customized quote, visit Boston Solar's website https://www.bostonsolar.us
About Boston Solar
Locally owned and operated, Boston Solar has installed more than 30 megawatts (MW) of solar, powering thousands of homes in Massachusetts, since its founding in 2011. Boston Solar is dedicated to providing superior products, exceptional customer service, and the highest quality workmanship in residential and commercial installations throughout the state. With 4,500+ residential and commercial solar installations completed, Boston Solar has become the most experienced local solar installer.
Boston Solar has been honored with the 2020 Guildmaster Award from GuildQuality for demonstrating exceptional customer service within the residential construction industry. For five consecutive years, Boston Solar has been recognized as a Top Solar Contractor by Solar Power World magazine. The company has also made Boston Business Journal's "Largest Clean Energy Companies in Massachusetts" List. Boston Solar is a member of Solar Energy Business Association of New England (SEBANE). The company is headquartered at 55 Sixth Road, Woburn, MA 01801. For more information, call David Remillard at Boston Solar, 617-858-1645 ext. 225 or visit https://www.bostonsolar.us