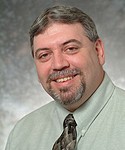 Action Bearing, a Boston based bearing company catering to OEM (Original Equipment Manufacturers) and MRO (Maintenance, Repair and Operations) markets throughout the U.S., has recently announced a new Material Handing division to specifically cater to customers requiring bearings and related products for cranes and forklifts.
Action Bearing's customer care representatives in the new Material Handling division are trained to accommodate the unique needs of these clients. Action plays a significant role in keeping material handling equipment – which is relied upon to transport, lift or convey significant loads – running.
Mast Guide Bearings, Load Wheels and Leaf Chain on fork lift trucks are key elements that keep a fleet running 24/7, which means Action's 24/7 service and inventory are critical to their operations. Action offers special solutions by cutting leaf chain to length and shipping overnight if needed. They also carry related products in their inventory which include spherical bushings, taper roller bearings, rod ends, oil seals, isolator seals, adhesives and sealants.
Cranes require high load carrying capacity and durability whether for wheels, crane hooks, hook blocks or pillar applications. For most applications, spherical roller bearings provide a durable solution. For applications requiring extra high dynamic and static load ratings, Action recommends cylindrical roller sheave bearings which have the added advantage of rubber seals to prevent water and dust intrusion. Action offers related products such as ball bearings, roller bearings, mounted units, sheave wheel bearings, oil seals, isolator seals, roller chains, rod ends and spherical bushings.
Action Bearing's knowledgeable Material Handling team assists clients in determining which bearing technologies would be most suitable by taking into consideration the specifications, recommendations, maintenance strategies, fatigue life and wear resistance of the bearing or other part in relation to the application.
The division is led by Joe Falvey, Marketing Specialist and one of Action Bearing's industry solution experts.
Failure Analysis
As part of their customer care, Action provides clients with the unique service of "Bearing Failure Analysis" which helps them determine the cause of bearing failure so that they may prevent future failure and predict reliability. Or, if clients desire to do so, they can utilize the Bearing Failure Analysis program with in the Technical Toolbox on the Action Bearing website.
"Action's Material Handling division was created to meet increased demand and significant growth in this market over the last couple of years. Our specialist Joe specifically caters to all of their needs," noted Steve Katz, president of Action Bearing.
To reach Joe Falvey in the Material Handling division, contact 866-995-8760 or email jfalvey@Actionbearing.com.
The Action Bearing Difference
In a proud tradition, the same families that started the company in 1957 keep Action Bearing rolling by specializing in bearings for OEM and MRO markets across the country. Action Bearing has a staff of 22 and a 23,000 square foot facility to provide bearings ranging in size from 3mm to tunnel-boring 15-foot-diameter giants.
Action Bearing offers customers a one-stop shopping experience. With an online product catalog with over 3 million bearings; a vast inventory of bearings; worldwide sourcing; a fixed price program; a knowledgeable staff dedicated to delivering; same day shipping and 24/7 service, Action Bearing has become the leading provider of bearings to OEM and MRO markets in the U.S.
Action Bearing maintains headquarters at 201 Brighton Ave. Boston, MA. For more information, contact 617-782-1400 or toll free, 800-225-4587, email info@Actionbearing.com or visit www.Actionbearing.com