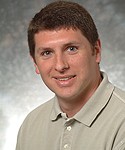 Action Bearing, a Boston based bearing company catering to OEM (Original Equipment Manufacturers) and MRO (Maintenance, Repair and Operations) markets in New England and beyond, has recently promoted Bob Piracini to Marketing Specialist.
As Marketing Specialist, Piracini will lead the new Machine Tools division and assist clients in determining which bearing technologies would be most suitable by taking into consideration the specifications, recommendations, maintenance strategies, fatigue life and wear resistance of the bearing in relation to the application. Piracini's clients are typically spindle repair and machinery rebuilds. They range from regional and national "mom and pop" operations to large companies.
Piracini will continue to travel throughout New England several times a year visiting companies and promoting Action Bearing.
Previously, Piracini held the position of sales representative at Action Bearing for 14 years. He holds a Bachelor of Arts degree from Suffolk University.
He is a resident of Somerville, MA.
To reach Bob Piracini in Action's Machine Tools division, contact 866-995-8764 or email bpiracini@Actionbearing.com.
The Action Bearing Difference
In a proud tradition, the same families that started the company in 1957 keep Action Bearing rolling by specializing in bearings for OEM and MRO markets across the country. Action Bearing has a staff of 22 and a 23,000 square foot facility to provide bearings ranging in size from 3mm to tunnel-boring 15-foot-diameter giants.
Action Bearing offers customers a one-stop shopping experience. With an online product catalog with over 3 million bearings; a vast inventory of bearings; worldwide sourcing; a fixed price program; a knowledgeable staff dedicated to delivering; same day shipping and 24/7 service, Action Bearing has become the leading provider of bearings to OEM and MRO markets in the U.S.
Action Bearing maintains headquarters at 201 Brighton Ave. Boston, MA. For more information, contact 617-782-1400 or toll free, 800-225-4587, email info@Actionbearing.com or visit www.Actionbearing.com.