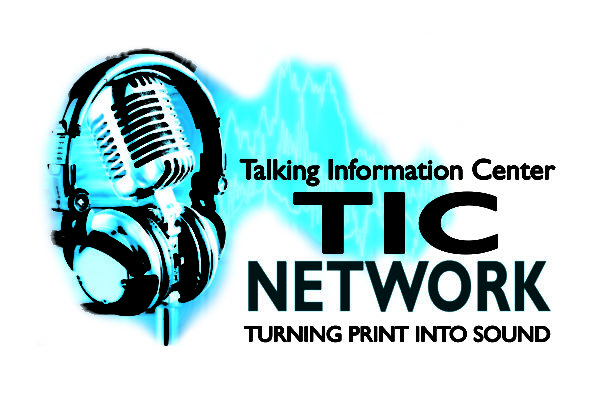 Due to the popularity and overall success of their summer Radio Drama Series, the Talking Information Center (TIC) will continue their Radio and Podcast Players live theater initiative year-round. The award-winning reading service will broadcast one radio play each month to thousands of visually impaired and otherwise print impaired listeners throughout the state.
"The Maltese Falcon" based on Dashiell Hammett's popular mystery featuring detective Sam Spade will air on Thursday, September 28, 2017 at 7 p.m.
Led by producers Eric Joseph, Executive Director of The Bay Colony Shakespeare Company (BCSC) and John Shea of TIC, each radio play is performed in front of a live studio audience backstage at TIC.
The cast, known as the Radio and Podcast Players, is comprised of local TIC volunteers who auditioned for parts. "The Maltese Falcon" features Steve Yakutis of Canton as Sam Spade; Jennifer Love of Hingham as Brigid; Marshfield residents Eric Joseph as Announcer and Jack Garrity as Wilmer; and Plymouth residents Bob Churchill as Cairo, and Richard Bodurtha as Gutman.
"We're very pleased that this programming has been so well received. The live broadcasts are thrilling and the feedback we've been getting from our audience, the Radio and Podcast Players and our sponsors is very positive," said Jim Bunnell, TIC's Executive Director. "We believe that everyone should have an opportunity to enjoy live theater and with the help of sponsors, we are able to continue to provide this fresh and exciting content to those who might not have access to it otherwise."
Sponsorships are needed to keep this unique programming going. Sponsors receive unique underwriting messages customized with an "old time radio" effect that are aired during the broadcast.
To sponsor or make an online donation in support of this special production, visit www.ticnetwork.org.
All three productions of TIC's summer Radio Drama Series may now be heard by visiting TIC's website, http://ticnetwork.org/programs/special-programming/
The Hub of the Massachusetts Reading Network
TIC is a proud member of the International Association of Audible Information Services (IAAIS), and is the hub of the Massachusetts Reading Network, broadcasting to all of Massachusetts as well as southern New Hampshire and Connecticut.
TIC programming may be accessed several ways: via live audio stream at http://www.ticnetwork.org; by utilizing a specially tuned radio receiver; through AudioNow by calling 712-832-7025 from a home or cell phone; or by smartphone app. Listeners with smartphones may download the free TIC app by typing "Talking Information Center" in Apple or in the Google Play store for Android devices.
In 1977, Ed Perry, the founder of radio station WATD-FM in Marshfield, MA, donated his Subsidiary Carrier Authorization signal for use as the first radio reading service in New England. Operating similarly to other broadcast networks, TIC has affiliates throughout the state of Massachusetts that provide inserts of local news and information that is of interest to listeners in their area. The Executive Office of Elder Affairs and the Massachusetts Commission for the Blind oversee TIC, which is located at 130 Enterprise Drive, Marshfield, MA 02050. For more information visit www.ticnetwork.org or call (781) 834-4400.