WORKING HEADLINE: Cooking up opportunity.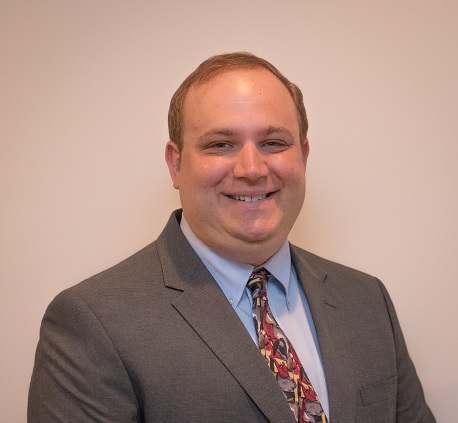 Steve Gilman has joined Jay Nuss Realty Group, LLC as an Advisor.
DATELINE: BRAINTREE, MA…
Steve Gilman of Hingham, and a life-long South Shore resident, has joined Jay Nuss Realty Group, LLC, a Braintree-based commercial real estate brokerage-consulting firm as an Advisor.
"Steve is well known by the business community and recently became an important member of our team," noted Jay Nuss, founder of Jay Nuss Realty Group, LLC, which serves the Southeastern Massachusetts commercial real estate market.  He continued, "As a serial entrepreneur, Steve has significant experience in the commercial real estate arena and is proving to be a valuable advisor to our commercial real estate clients."
Gilman had previously owned and managed an IT Services company prior to operating a Food Truck and Corporate Café business. He looks forward to utilizing that experience to help food service, restaurants, coffee shops, grocery stores, convenient stores and pub clients find tasty locations throughout the South Shore.
Gilman is a graduate of South Shore Charter Public School and attended the University of Massachusetts/Boston.
Gilman has been active with the Weymouth Rotary for over 10 years and has been Chairman of the Annual Pancake Breakfast. He is also very involved with the Safe Passage project in Guatemala. He was recognized with the Rotary's Paul Harris Award, Rotary's highest honor, for efforts above and beyond the call of duty. Gilman has also served for over 12 years on the Educational Foundation of his alma mater, the South Shore Charter Public School based in Norwell.
Gilman noted," Jay Nuss Realty Group, LLC is a great fit for me. My passion for real estate, problem solving and customer service come together in this new position."
One of the focal niches of  Jay Nuss Realty Group, LLC is tenant advocacy and negotiating (and renegotiating) the best transactions for enhancing or enlarging office or industrial tenants' space.  Over the years, the firm has negotiated transactions on warehouse buildings, mill buildings, nursing homes, research and development buildings, retail centers, medical buildings, mixed-use properties, school buildings, churches, vacant land and various properties owned by non-profit organizations.  The firm also has extensive experience in valuation and consulting on various types of commercial real estate.
QR Codes Connect Real Estate
To streamline the information gathering cycle, the firm has incorporated QR codes, optimized for viewing on mobile devices, and on Jay Nuss Realty Group, LLC commercial real estate signs to better connect potential tenants and buyers with available properties. Gilman will draw upon his IT background to continue the firm's path in utilizing the latest technology in real estate.
The firm offers a complimentary Greater Boston Area Tenant Leasing Guide which covers everything from analyzing space needs to negotiating rent to finding the right agent, all written in easy-to-understand language. Call the office or visit the website for your complimentary leasing guide.
Jay Nuss Realty Group, LLC is located at 439 Washington Street, Suite 107, in Braintree.  For more information, contact Steve Gilman at steve@jaynussrealtygroup.com, (781) 775 4804, or visit the website at www.jaynussrealtygroup.com.