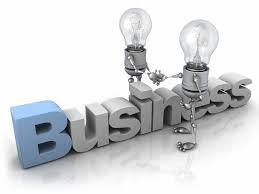 Many business owners have a New Year's Resolution to finally launch a consistent and cost-effective marketing campaign. In recognition of that admirable goal, the Cranberry Country Chamber of Commerce in collaboration with the Cranberry Institute and sponsor Rockland Trust, announce a 2-part workshop "Marketing – The Ultimate Frontier".
The first session will run January 14 from 9 a.m. to noon and the second will commence on January 28 from 9 a.m. to noon. Both sessions will take place at the Boston Tavern, 58 E Grove St, Middleboro, MA.
Session one features industry expert Tracy Fernandes of Just In Advertising who will focus on branding and how to enhance marketing materials. She will be joined by Steve Dubin of PR Works who will outline Guerilla Marketing and public relations that utilize low cost and hands on approach to moving the marketing needle.
Session two includes Todd Philie of Southcoast Marketing Group who will emphasize the benefits of social media and how it ties into your website through design and functionality. Kevin McNally of Interactive Palette will review the importance of website development and tools that help your reach targeted customers. Topics will include tips and tricks with Google Analytics, key words and design.
Cost for Chamber members is $94 and $125 for non-members. Seating is limited and reservations can be made at www.CranberryCountry.org or by calling Itamar Chalif, 508-280-7510.
The premier sponsor is Rockland Trust. The Cranberry Institute for Better Business is a new initiative by the Cranberry Country Chamber of Commerce dedicated to providing affordable education for business owners and leaders by industry experts. A full slate of events will be announced in the near future.
The Cranberry Country Chamber of Commerce serves represents the towns of Middleboro, Lakeville, Raynham, Bridgewater, Plympton, Halifax, Carver, Wareham, and Rochester. The Chamber is located at 40 North Main Street Suite G, Middleborough, MA 02346. For more information, please visit www.CranberryCountry.org or call 508-947-1499.