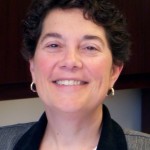 Old Colony Elder Services (OCES), the Brockton based regional agency serving older adults and individuals with disabilities, is offering a "Powerful Tools For Caregivers" six-week educational program for family caregivers.
The class meets on Tuesdays from 9 a.m. to 11 a.m. at Emmanuel House Residence, 25 East Nilsson Street, Brockton, MA 02301. The class begins September 16, 2014 and concludes on October 14, 2014. There is no fee to attend.
Family caregivers who are caring for a parent, spouse, relative or friend can benefit from this class, regardless of whether they are caring for someone residing at home, in an assisted living/nursing facility or across the country.
Attendees will learn how to reduce stress and relax; communicate more effectively; take care of themselves; reduce guilt, anger and depression; make tough decisions; set goals and problem-solve. Complimentary copies of the Caregiver Helpbook will be distributed.
Class size is limited and registration is required. Call Kathleen Ward or Patricia Livie, Class Leaders at (508) 584-1561 extension 348 or 373.
This educational program is presented by OCES Healthy Living Programs and sponsored by Emmanuel House Residence.
About OCES
Founded in 1974, OCES serves 20 communities in Plymouth County as well as Avon, Easton and Stoughton. OCES is a private, non-profit organization located in Brockton and designated as one of 27 Aging Services Access Points (ASAPs) in the Commonwealth of Massachusetts. OCES' mission is to support the independence and dignity of elders and individuals with disabilities by providing essential information and services that promote healthy and safe living. The agency has 179 employees and operates more than 15 programs serving older adults, individuals with disabilities, their families and caregivers. For more information call (508) 584-1561 or visit www.oldcolonyelderservices.org.