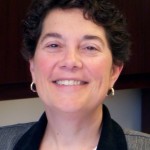 Old Colony Elder Services (OCES), the Brockton based regional agency serving older adults and individuals with disabilities throughout greater Brockton and Plymouth County, has acquired the Mayflower Retired & Senior Volunteer Program (RSVP).  As of April 1, 2015, the Mayflower RSVP is integrated with OCES' Community Programs.
Mayflower RSVP was founded 41 years ago with the mission of helping adults age 55 and older remain active and healthy by providing them with volunteer opportunities in their communities. The organization has operated with grants from the U.S. federal agency Corporation for National and Community Service (CNCS) and has several hundred volunteers working with service partner organizations. Recently OCES was awarded a three-year grant from CNCS to operate the RSVP of Plymouth County concentrating on focus areas including Economic Opportunity, Education, Veteran and Military Families, and Healthy Futures.
OCES has run its own volunteer programs for many years and has also been a service partner of Mayflower RSVP for the last few years with volunteers in OCES' Nutrition Program and Money Management Program. The two organizations that share similar missions and philosophies, have been working to transition staff and systems for the last six months.
"Our goals are to further develop the RSVP within the OCES framework, expand opportunities for volunteers of all ages, and deepen relationships with service partners throughout the area," explained Darcy H. Lee, Executive Director and Chief Operating Officer of Mayflower RSVP (whose title will become OCES' Volunteer Program Manager and Mayflower RSVP Project Director).
"Volunteers are essential to our organization.  We embrace this exciting development and look forward to working with businesses and citizens throughout the greater Plymouth County area to expand opportunities and promote volunteerism," said Diana DiGiorgi, Executive Director of OCES.
About Mayflower RSVP – Mayflower RSVP's mission is to provide meaningful opportunities to volunteers aged 55 and older that provide personal fulfillment by utilizing their life skills and experiences to contribute to various organizations, and improve the quality of life for Plymouth County citizens. Mayflower RSVP is a designated national Certifying Organization for the President's Volunteer Service Award Program, which is the premier volunteer awards program in this country. Mayflower RSVP is one of 750 volunteer programs in a national network with funding from the Corporation for National & Community Service, enabling older Americans to make a difference in their local communities. Its service area covers all of the communities in Plymouth County. For more information, call 508-746-7787 or visit www.mayflowerrsvp.org.
About OCES
Founded in 1974, OCES serves 20 communities in Plymouth County as well as Avon, Easton and Stoughton. OCES is a private, non-profit organization located in Brockton and designated as one of 27 Aging Services Access Points (ASAPs) in the Commonwealth of Massachusetts. OCES' mission is to support the independence and dignity of elders and individuals with disabilities by providing essential information and services that promote healthy and safe living. The agency has 215 employees and operates more than 15 programs serving older adults, individuals with disabilities, their families and caregivers. For more information call 508 584-1561 or visit www.ocesma.org.
About CNCS http://www.nationalservice.gov/about