Old Colony Elder Services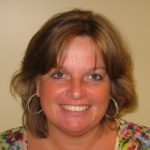 (OCES), the non-profit agency proudly serving older adults and individuals with disabilities throughout greater Plymouth County and surrounding communities, has appointed Eileen Murphy to lead the marketing of their Options Counseling Program.
Ms. Murphy was promoted from Case Manager to Intake & Referral (I&R) Manager several months ago. Among Ms. Murphy's many responsibilities, she will spearhead marketing of OCES' Options Counseling Program, which provides assistance with planning for long-term care needs. The Options Counseling Program is a free service offered by OCES; Ms. Murphy and her staff work directly with hospitals, nursing facilities, and Councils on Aging in an effort to provide guidance to those looking to live independently in the community.
With 17 years of Aging Services Access Points (ASAPs) experience, Ms. Murphy oversees OCES' I&R department staff including Options Counselors, Benefit Advisors, the Department Supervisor and I&R Specialists. She reports to Susan Willis, OCES' ASAP Programs Director.
Ms. Murphy holds a Bachelor of Arts degree in Psychology from Southeastern Massachusetts University (which is now University of Massachusetts Dartmouth). She is currently working towards becoming a Licensed Social Worker and is a lifelong resident of Fairhaven, MA.
About the Options Counseling Program
The Options Counseling (OC) Program serves seniors age 60 and over, persons of any age with a disability, family members and caregivers. OCES' Options Counselors can visit consumers at home, or in a hospital, nursing home or rehabilitation facility to present important information needed to make informed decisions, develop a long-term care plan, and connect to resources, services and supports that help them remain in the community. OC is a core function of the Aging and Disability Resource Consortium of Southeastern and Southern Massachusetts, of which OCES is a member.
About OCES
Founded in 1974, OCES proudly serves greater Plymouth County and surrounding communities. OCES is a private, non-profit organization headquartered in Brockton with a second office in Plymouth. OCES is designated as one of 26 Aging Services Access Points (ASAPs) in the Commonwealth of Massachusetts. OCES' mission is to support the independence and dignity of elders and people with disabilities by providing essential information and services that promote healthy and safe living. The agency has 235 employees and operates more than 15 programs serving older adults, individuals with disabilities, their families and caregivers. For more information call 508-584-1561 or visit www.ocesma.org.