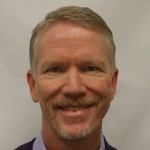 Old Colony Elder Services (OCES), the Brockton based regional agency serving older adults, people with disabilities, families and caregivers throughout the greater Brockton and Plymouth county area, has appointed Gregg Smith as Technology Director.
In his new role, Mr. Smith will be responsible for implementing new technology and ideas to facilitate the agency's future growth. He will also oversee the negotiation and acquisition of hardware and software.
Mr. Smith served as an IT Consultant to OCES for two and a half years while employed as the Lead IT Consultant at Unitel, an IT consulting company in Easton, MA. Mr. Smith studied Information Systems at Framingham State University and has Microsoft Certifications in Microsoft Server, Exchange, and SQL.
About OCES
Founded in 1974, OCES serves 20 communities in Plymouth County as well as Avon, Easton and Stoughton. OCES is a private, non-profit organization located in Brockton and designated as one of 27 Aging Services Access Points (ASAPs) in the Commonwealth of Massachusetts. OCES' mission is to support the independence and dignity of elders and individuals with disabilities by providing essential information and services that promote healthy and safe living. The agency has 217 employees and operates more than 15 programs serving older adults, individuals with disabilities, their families and caregivers. For more information call 508 584-1561 or visit www.ocesma.org.