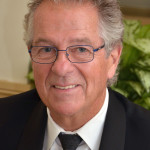 Professional Interiors of Plymouth, specializing in the design and renovation of medical office interiors and catering to clients throughout New England, has announced a new Ophthalmology Division.
Professional Interiors' expert design team understands the unique requirements of ophthalmology offices. The firm has created a new ophthalmology division to cater to this growing niche market.
"When it comes to ophthalmology office design, client sensitivity is of the utmost importance," explained Bruce Puffer, founder of the company. "The footprint of the office, with designated areas for eyewear dispensing, testing, consulting and check-out, along with the flow from one area to another, are key to creating a comfortable, efficient space for patients and staff."
For more than two decades, the firm has been improving business for medical practice locations through thoughtful, efficient design that better facilitates patient flow and ensures patient privacy and confidentiality. Ophthalmology offices have a number of design considerations, and Bruce Puffer outlines a few below:
Vision testing design layout – If testing and/or patient consultation is going to take longer than five minutes, then it makes sense to put them in a room. But, autorefractors and lensometers, which are used in performing quick, routine screenings, are best situated in an alcove area. Typically, Professional Interiors creates a custom "pod" or working unit of physicians and all supporting staff.
Eyewear dispensing area – This is a large profit center for an ophthalmology office. It requires at least 100 s.f. of space and is ideally located in the reception area. There should be a separate, quiet room for ophthalmologists to fit and train patients for contact lenses. This room should include a desk, sink, mirror and storage.
Lighting – Professional Interiors is often called upon to retrofit ophthalmology offices with LED lighting, which provides energy and cost savings. Nowadays, fluorescent LEDs have dimming capability, which is used along with softer lighting in access areas (where patients may have their pupils dilated) for testing. Access lighting is also used over task lighting in hallways.
Professional Interior's ophthalmology design clients include Lexington Eye Associates of Lexington, Concord, Arlington and Westford, MA, the Center For Eye Health located in Brockton and Fall River, MA and The Eye Care Group in New Haven, Branford, Waterbury and Southbury, CT.
According to Dr. Paul Vinger of Lexington Eye Associates, "The final result was excellent from both a functional perspective and an aesthetic standpoint."
To schedule design consultation with Professional Interiors or for more information, visit www.promedicalinteriors.com.
About Professional Interiors
Founder Bruce Puffer and his team have been transforming medical practice locations for over two decades. From flow at the reception desk to utility and comfort of patient rooms, he customizes interior designs that entice new patients and allow physicians better tools to do their job.
The Professional Interiors team is sensitive to the many considerations that affect design – from mobile computer units, biohazard waste considerations and HIPPA laws to OSHA laws and regulations and ADA compliance. As experts in medical practice renovation, Professional Interiors knows how to directly improve a practice's business, better facilitate patient flow and ensure patient privacy and confidentiality. Professional Interiors is located in Plymouth, MA. For more information call (508) 746-7474 or visit www.promedicalinteriors.com.