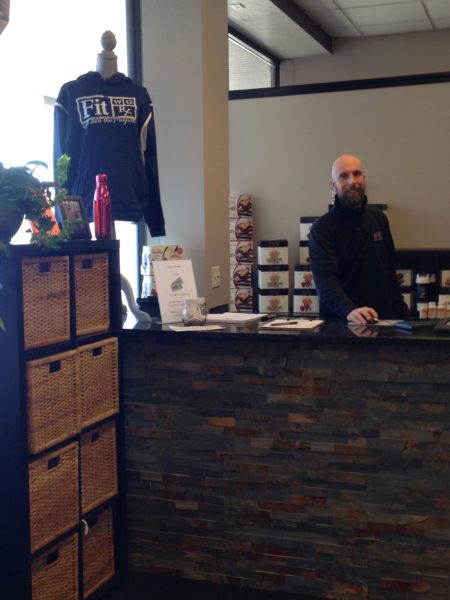 FitWorx, the "non-gym" solution for a healthy lifestyle and weight loss with four locations in Massachusetts, has recently completed renovations of their Pembroke location in the North River Plaza Shopping Center, at 125 Church Street.
FitWorx' Pembroke club opened in 2013 and was the first of their four locations. Although the size of the space has only been increased by an additional 200 s.f., the layout has been completely redesigned to maximize the space and make it more user friendly for FitCoaches and members.
Updates include a new spa inspired decor and a floor plan that is now similar to their other locations. FitWorx Pembroke now has a soothing, warm color palette, and plenty of room to move about. Tropical plants, natural lighting and carpeting accent the interior. New equipment (six treadmills) has been added.
With eight FitCoaches, the Pembroke club caters to more than 725 members, and expects to grow to more than 800 members by year-end.
"We're seeing an increasing number of Baby Boomers who are looking to lose weight and are in need of better instruction and programming, but who also want an environment in which they are truly comfortable. FitWorx offers a friendly, inviting and supportive environment. Our members look forward to working out in our upbeat, yet relaxed atmosphere," said Sara Fuller, DPT, Corporate Outreach Director and General Manager of FitWorx Pembroke.
FitWorx is owned and managed by partners Rick Langella, a 30-year veteran of the fitness industry, and Keith Johnson, personal trainer and professional athlete. Along with Pembroke, they have locations in Easton, West Roxbury and Weymouth, and plan to expand to 20 locations by 2020.
Get with the Program
FitWorx helps real people achieve a realistic weight loss goal with manageable, proven approaches to weight loss and fitness. FitWorx training and nutrition program is designed to help members reduce body fat percentage by increasing lean muscle by up to 10 pounds. FitWorx programs include meal plans, exercise routines, and accountability for sticking with the plan.
A FitWorx membership includes: full access to the facility seven days per week; friendly training with a FitCoach three times per week on full body strength training workouts; weekly weigh-ins; monthly re-evaluations to track progress and help determine the best course of action to reach goals; and personalized weight loss program and meal planning with weekly plan review.
FitWorx' goal is to get individuals, in particular those with sedentary lifestyles, weight issues or medical conditions such as High Blood Pressure, Type II Diabetes and High Cholesterol, on the path to weight loss and an overall healthier lifestyle.
About FitWorx
FitWorx is the "non-gym" solution for a healthy lifestyle and weight loss. Offering a personalized fitness program that combines nutrition with customized workouts, and the ongoing guidance and support of a personal FitCoach, FitWorx has helped thousands achieve their weight loss goals and attain and sustain a healthy lifestyle.
FitWorx officially opened doors in 2013, and has quickly grown to four locations in Massachusetts: Easton, Pembroke, West Roxbury and Weymouth. The company is currently looking toward national expansion through franchise development. To learn more about FitWorx and their "90 Days to a New You" program or to sign up for a two-week free trial, visit www.FitWorx.com or call (617) 651-5236.