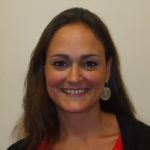 The Board of Directors of Old Colony Elder Services (OCES), the non-profit agency proudly serving older adults and individuals with disabilities throughout greater Plymouth County and surrounding communities, recently announced a senior management restructuring. These changes will prepare them to build upon the agency's strong positive reputation in the community, as well as to embrace new opportunities. Nicole Long has been appointed Chief Executive Officer (CEO) and Diana DiGiorgi has been named Chief Operating Officer (COO). As CEO, Ms. Long's primary focus will be to maintain and grow community and funding source relationships. As COO, Ms. DiGiorgi's primary concentration will be on internal business operations.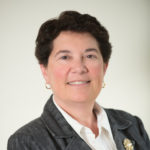 From the statement by the Board of Directors: "OCES has experienced rapid growth in programs and staffing to meet consumers' needs across the region especially over the last 5-10 years.   It is time to reorganize these responsibilities into separate positions to ensure the agency's strength and progress into the future."
Ms. Long began her career at OCES in 2005 in the Family Caregiver Support Program. She was appointed Assistant Executive Director in 2015, working alongside Ms. DiGiorgi on strategic and operational initiatives. She holds a Master of Social Work from Bridgewater State University and is a Licensed Independent Clinical Social Worker (LICSW). Ms. Long also serves as a Commissioner on the Board of Directors for the Plymouth Housing Authority and is an Equine-Facilitated Psychotherapist at Wildhearts Therapeutic Equestrian Program in West Bridgewater.
Ms. DiGiorgi joined OCES as the Finance Director in 1996 and was appointed Executive Director in 2006. She holds an MBA from Northeastern University. Over the last 10 years, Ms. DiGiorgi held positions of Treasurer and Vice President on the Mass Home Care Association. She recently served as co-chair of the Interagency Council on Housing and Homelessness (ICHH) Committee on Elder and Chronic Homelessness, working to build partnerships that enhance coordination to maximize housing and service resources.
About OCES
Founded in 1974, OCES proudly serves greater Plymouth County and surrounding communities. OCES is a private, non-profit organization headquartered in Brockton with a second office in Plymouth. OCES is designated as one of 26 Aging Services Access Points (ASAPs) in the Commonwealth of Massachusetts. OCES' mission is to support the independence and dignity of elders and people with disabilities by providing essential information and services that promote healthy and safe living. The agency has 235 employees and operates more than 15 programs serving older adults, individuals with disabilities, their families and caregivers. For more information call 508-584-1561 or visit www.ocesma.org.