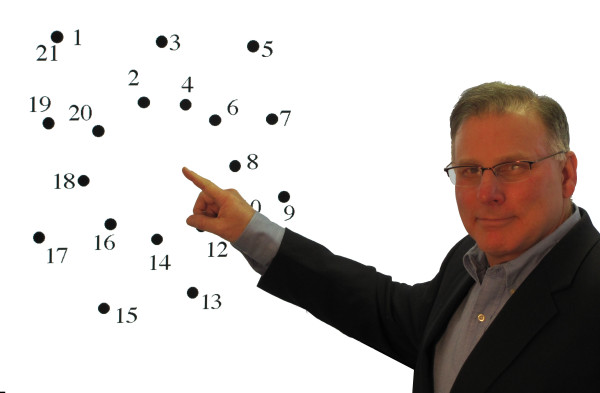 NORWELL AND PLYMOUTH, MA…
Bring your laptop and learn how to finally leverage LinkedIn as a sales funnel.
Most business people have a LinkedIn profile, but scratch their head and wonder what it accomplishes. The LinkedIn Sales Funnel – Hands-On Workshop teaches attendees how to transform that passive channel into a robust, proactive lead-generator.
PR Works, a full-service public relations and advertising firm based in Plymouth Center and Praxis Growth Advisors, Inc. a sales training and leadership development firm, will host two separate LinkedIn Sales Funnel workshops at two locations including the initial session at 62 Accord Park Drive, Suite 4, Norwell, MA 02061 on Wednesday, November 1, 4:30 – 6:30 p.m. and the second session at the Plymouth Chamber of Commerce, 134 Court Street Plymouth, MA  02360 on Wednesday, November 15, 8 – 10 a.m. Cost is $149 per person.
The sessions will be led by Steve Dubin of PR Works and owner of PR Works and Eric Warner of Praxis Growth Advisors Inc., a Sandler Training company.
The session will include: a review of your LinkedIn profile and how to maximize it to be found and convert visitors; how to use LinkedIn's advance search to create a prospect profile and segmented target audience by Industry, Title, Geography, etc.; how to develop a drip campaign and ask for five connection requests per day; the essence of a messaging system – including five messages to develop a know, like, trust relationship with the recipient; when to allow prospects to "marinate" and wait for a response;  when to ask for a telephone or coffee meeting; how to harness discussion group to showcase your expertise; how to leverage LinkedIn's Pulse publishing to expand credibility; when to add profile updates and use the gentle prod; and how to export LinkedIn contacts to a spreadsheet and utilize that e-mail data for a monthly e-newsletter.
To reserve a seat, please contact Steve Dubin, PR Works, (781) 582-1061, email – SDubin@PRWorkzone.com. To register directly online to for the Norwell workshop on November 1, click on https://goo.gl/ukwZ3H. For the Plymouth workshop on November 15 click on https://goo.gl/4K8imm.