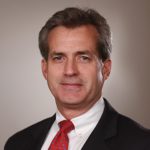 Chris Downey, president of Harbor Mortgage in Braintree, will lead and moderate a seminar exploring "Housing Wealth to Age in Place" on May 22, 2018 at the 26th Annual Senior Celebration event at Lombardo's in Randolph, MA.
Senior Celebration, hosted by South Shore Senior News, is a one-day free event for mature adults focusing on lifestyle and health which will be held 9 a.m. to 2 p.m. Harbor Mortgage's 45-minute Housing Wealth breakout session begins at 10:45 a.m.
Rounding out the panel will be Doug Beck, Certified Financial Advisor, Tailwind Wealth Management, Hingham, MA; Elder Law Atty. John O'Connor, O'Connor & O'Connor, LLC, Braintree, MA; and Patti Schiappa, Housing Wealth Advisor, Harbor Mortgage Solutions, Inc., Braintree, MA.
Using housing wealth in retirement planning
The informative panel discussion will explore the various ways that senior homeowners can preserve and protect, lower costs, and safely utilize housing wealth for a more secure retirement. Topics will include the important differences between a traditional Home Equity Line of Credit (HELOC) and the Home Equity Conversion Mortgage (HECM), the unique FHA government insured home equity credit loan developed for senior homeowners, 62 and older.
"There are safe and appropriate ways for senior homeowners to use housing wealth to augment their retirement needs, and our expert panel aims to help them gain a better understanding of their options," explained Downey.
Harbor Mortgage offers Housing Wealth Management Seminars to COAs, fraternal organizations and business groups throughout Eastern Massachusetts. The seminars are moderated panel discussions including qualified experts in senior financial, legal, in-home care, and other special needs confronting seniors.
Harbor Mortgage Solutions, Inc. is a family-owned, residential mortgage company serving Massachusetts and Rhode Island. Recognized as a leading housing wealth management authority, Harbor Mortgage is dedicated to serving the unique home financing and often complex needs of senior homeowners, while also promoting those needs among consumers, professional advisors, state legislators and industry regulators.
Harbor Mortgage (NMLS #2846, MA-MB2846, and RI 20041821LB) is located in Braintree, MA. For more information, contact 781-843-5553 or visit HarborMortgage.com.