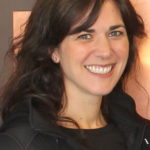 FitWorx, the "non-gym" solution for a healthy lifestyle and weight loss with four locations in Massachusetts, has promoted Sara Fuller, DPT to Corporate Outreach Director and General Manager of the Pembroke location.
Fuller, who is a physical therapist, has been with FitWorx for two and a half years, previously holding the position of manager at the Pembroke location. In her expanded role, Fuller will be responsible for all corporate outreach, and oversee operations and all staff at the Pembroke location. Additionally, Fuller has been named to FitWorx' Advisory Board, where she will serve as an expert advisor to senior management and FitWorx FitCoaches with regard to program development, medical evaluations, nutrition and fitness.
Fuller holds a Doctor of Physical Therapy from Simmons College in Boston, and is Athletic Trainer Certified. She is also Nutrition Certified from the American College of Sports Medicine (ACSM). She is a member of the South Shore Chamber of Commerce. For seven years prior to FitWorx, Fuller worked as a physical therapist in the neurology department of the Medical University of South Carolina in Charleston, SC.
"Helping individuals realize that attaining a healthier lifestyle is possible, and then working with them every step of the way towards success is incredibly rewarding," explained Fuller.
She continued, "Previous to FitWorx, my role was to rehabilitate a patient post surgery or post injury over a prescribed period of time with the goal of returning him or her to functional independence and his/her previous level of activity," said Fuller. "I am very passionate about preventative work and helping individuals over the long-term. I believe that independence is optimal function, and FitWorx is where I can help individuals the most."
As part of Fuller's corporate outreach, she strives to connect with local physicians and healthcare professionals in creating greater awareness among their patients of FitWorx' proven approaches to weight loss and fitness.
"At FitWorx, our goal is to get individuals, in particular those with sedentary lifestyles, weight issues or medical conditions such as High Blood Pressure, Type II Diabetes and High Cholesterol, on the path to weight loss and an overall healthier lifestyle," explained Fuller.
A native of Brookline, MA, Fuller is a resident of Kingston, MA.
Get with the Program
FitWorx helps real people achieve a realistic weight loss goal with manageable, proven approaches to weight loss and fitness. FitWorx training and nutrition program is designed to help members reduce body fat percentage by increasing lean muscle by up to 10 pounds. FitWorx programs include meal plans, exercise routines, and accountability for sticking with the plan.
A FitWorx membership includes: full access to the facility seven days per week; friendly training with a FitCoach three times per week on full body strength training workouts; weekly weigh-ins; monthly re-evaluations to track progress and help determine the best course of action to reach goals; and personalized weight loss program and meal planning with weekly plan review.
About FitWorx
FitWorx is the "non-gym" solution for a healthy lifestyle and weight loss. Offering a personalized fitness program that combines nutrition with customized workouts, and the ongoing guidance and support of a personal FitCoach, FitWorx has helped thousands achieve their weight loss goals and attain and sustain a healthy lifestyle. Each member is provided with the guidance of a FitWorx certified personal trainer, known as a FitCoach, at every visit, ensuring that each step taken brings the member one step closer to his/her goal. Through a well-rounded program of Strength training, Cardiorespiratory fitness, Flexibility (stretching) and Weight loss management, FitWorx is dedicated to helping every member adopt a healthier lifestyle and succeed in meeting their weight loss goals.
FitWorx officially opened doors in 2013, and has quickly grown to four locations in Massachusetts: Easton, Pembroke, West Roxbury and Weymouth. The company is currently looking toward national expansion through franchise development.
To learn more about FitWorx and their "90 Days to a New You" program, or to sign up for two-week free trial, visit www.FitWorx.com.