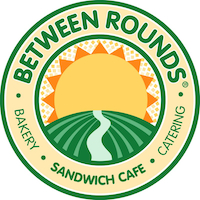 Between Rounds Bakery Sandwich Café, a growing fast casual dining establishment and wholesale bagel supplier, has announced that plans are in place for their Manchester store's complete renovation.
Between Rounds Manchester store, which opened in 1994, has become somewhat of a landmark as it is the only original tenant of the Plaza at Buckland Hills. Located at 1540A Pleasant Valley Road, Between Rounds Manchester will close for remodeling on February 11, 2018 for two weeks.
During the temporary construction shut-down, the bakery café and bagel shop encourages customers to visit Between Rounds locations nearby in the Vernon Circle Shopping Center, 243 Hartford Turnpike and the South Windsor store at 19 John Fitch Boulevard, Route 5.
Between Rounds Manchester renovation promises a bright, cheery and well-lit store with the latest in energy efficient LED lighting. Flooring will be replaced with high quality flooring products and along with innovative ceiling and wall treatments, will modernize the look while being easy to clean and maintain. New furnishings, including tables, chairs and a bench seat that accommodates seating for large groups, will further enhance patrons' comfort. Sleek retail giftware displays will also be incorporated into the design and showcase Between Rounds' unique and expanded line of giftware.
The Manchester store's floor plan is also getting a makeover. Customers will enjoy quicker service from a new efficient layout that integrates "grab-n-go" convenience allowing for new and delicious choices of salads, desserts, drinks and more. Expanded floor space will provide room for additional equipment and enhance employee operations, which will speed up customer flow.
The contractor for the renovation is Image Plus, led by Darrell Chaloult and based in Ashford, CT.
Between Rounds has been in business for more than two decades and is the brainchild of brothers Jerry and Joe Puiia, who are Staten Island, NY natives.
Jerry Puiia, co-founder of Between Rounds explained, "We are very excited about our Manchester renovation. It will be similar in scope to the 2016 renovation of our Vernon store, which we took down to bare bones and redesigned from floor to ceiling."
Ultimately, the Manchester store will resemble the Vernon store in many ways and customers are sure to enjoy the upscale décor and a more comfortable atmosphere overall.
Puiia continued, "We received very positive feedback after our Vernon renovation and are striving for a similar harmony and visual consistency in Manchester's redesign."
The Manchester staff will temporarily work in the Vernon store during the renovation, and all catering orders will be satisfied via the Vernon and South Windsor stores.
Between Rounds will be hiring additional staff after the renovation.
For a sneak preview of what's to come, visit Between Rounds Vernon store at 243 Hartford Turnpike.
About Between Rounds Bakery Sandwich Café
Founded in 1990, Between Rounds Bakery Sandwich Café is a unique bakery café and bagel shop renowned for their fresh, baked-on site bagels and baked goods as well sandwiches, wraps, salads, soups, specialty coffees and a unique line of giftware.  Between Rounds offers patrons an upscale, fast-casual dining experience with free Wi-Fi.
Between Rounds is also a wholesale bagel supplier to many independent grocers throughout the region. Between Rounds signature bagels are delivered to grocers fully baked so no additional labor is required of the bakery department.
Between Rounds locations include South Windsor, Vernon, Manchester and Tolland and franchise opportunities are available. Corporate headquarters are located at 19A John Fitch Blvd, Route 5 in South Windsor, CT. For more information about grocer partnership or their unique franchise offerings, contact (860) 291-0323 or visit www.betweenroundsbagels.com.